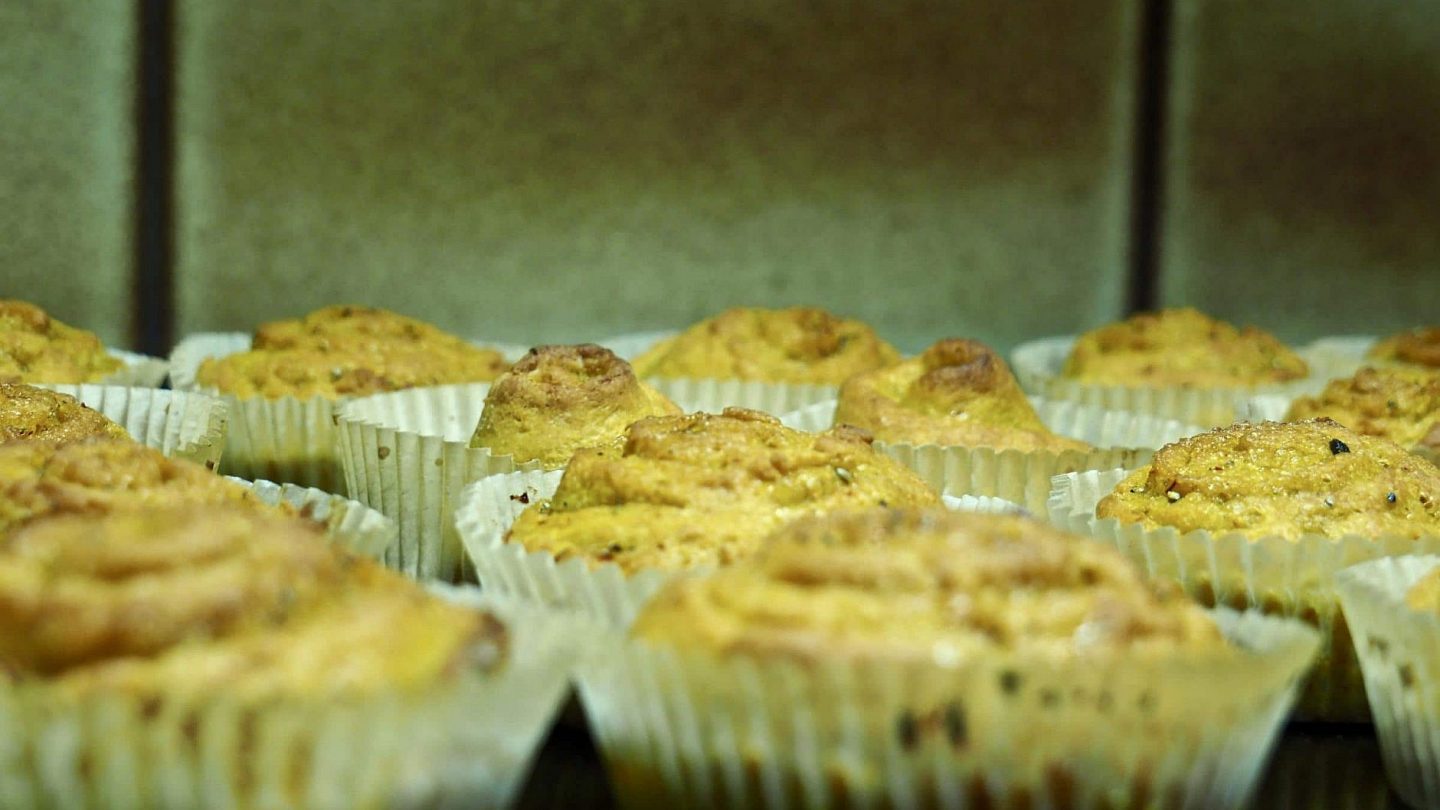 Idag är det tydligen kanelbullensdag och då vill inte jag vara sen med att dela mig mig av ett "hälsosamt" recept på kanelbullar. Jag gillar egentligen inte sådana här dagar för att fira ohälsosamma bakverk, men eftersom jag vill hjälpa er med hälsosammare alternativ delar jag idag ett recept som jag gjorde på saffransbullar någon jul för ett tag sedan. Dessa kan även göras som vanliga kanelbullar och de är så klart gluten- & mjölkfria samt utan vit raffinerat socker. När du gör dem så tänk på att byta ut saffran & lägga till kanel i fyllningen så att du får din kanelbulle. När jag gjorde dessa blev de super smarriga och vetskapen att det är snällare för kropp och knopp gör inte saken värre.
Receptet hittar du här finaste! ♥
En sak som jag vill belysa som gör min otroligt arg är det faktum att det ska vara rosa månad i Oktober, där en viss organisation marknadsför att man kan skicka bullogram (alltså kanelbullar fulla med socker, som orsakar cancer) och skänka pengar till cancerforskning som är baserad på att ta fram ett nytt läkemedel. Jag är ingen fan av sådan här marknadsföring och tycker att det blir ett PR jippo när man vill utnyttja människors tradition av att fira kanelbullar & koppla ihop det med snälla skänk pengar till forskning i ända huvudsyfte att företag bara är intresserade av att tjäna pengar. Nej, fy för blir så jäkla irriterande!!!!! Köp inte kanelbullar fyllda med socker, utan gör egna och ge bort till nära ock kära. Ta hand om varandras hälsa på rätt sätt… Kärlek Maya!
---
Today it is apparently the cinnamon bun day in Sweden and so there for I want to share a "healthy" bun recipes. I do not really like days to celebrate unhealthy pastries, but because I want to help you with healthier options today, I will share my recipe that I made on saffron buns some Christmases ago. These can also be done as usual cinnamon buns and they are of course gluten and dairy free and without white refined sugar. They are super yummy & the recipe can be found here!
When you make them remember to replace the saffron and add cinnamon in the filling if you want that typical cinnamon taste.
One thing I want to highlight that makes me incredibly angry is the fact that it is a pink month in October in Sweden, where a certain organization markets that you can send "bullogram" (cinnamon buns full of sugar, which causes cancer) and donate money to cancer research that is based on developing a new drug. I'm not a fan of this kind of marketing & think it is a publicity stunt when these companies want to take advantage of people's tradition of celebrating the famous Swedish cinnamon buns and pair it with raising money for cancer & the only main objective for these companies is making money. No, hell no that pisses me of !!!!! Do not buy cinnamon buns stuffed with refined sugar, but make your own and give that away to loved ones instead. Take care of each other's health in the right way … Love Maya!