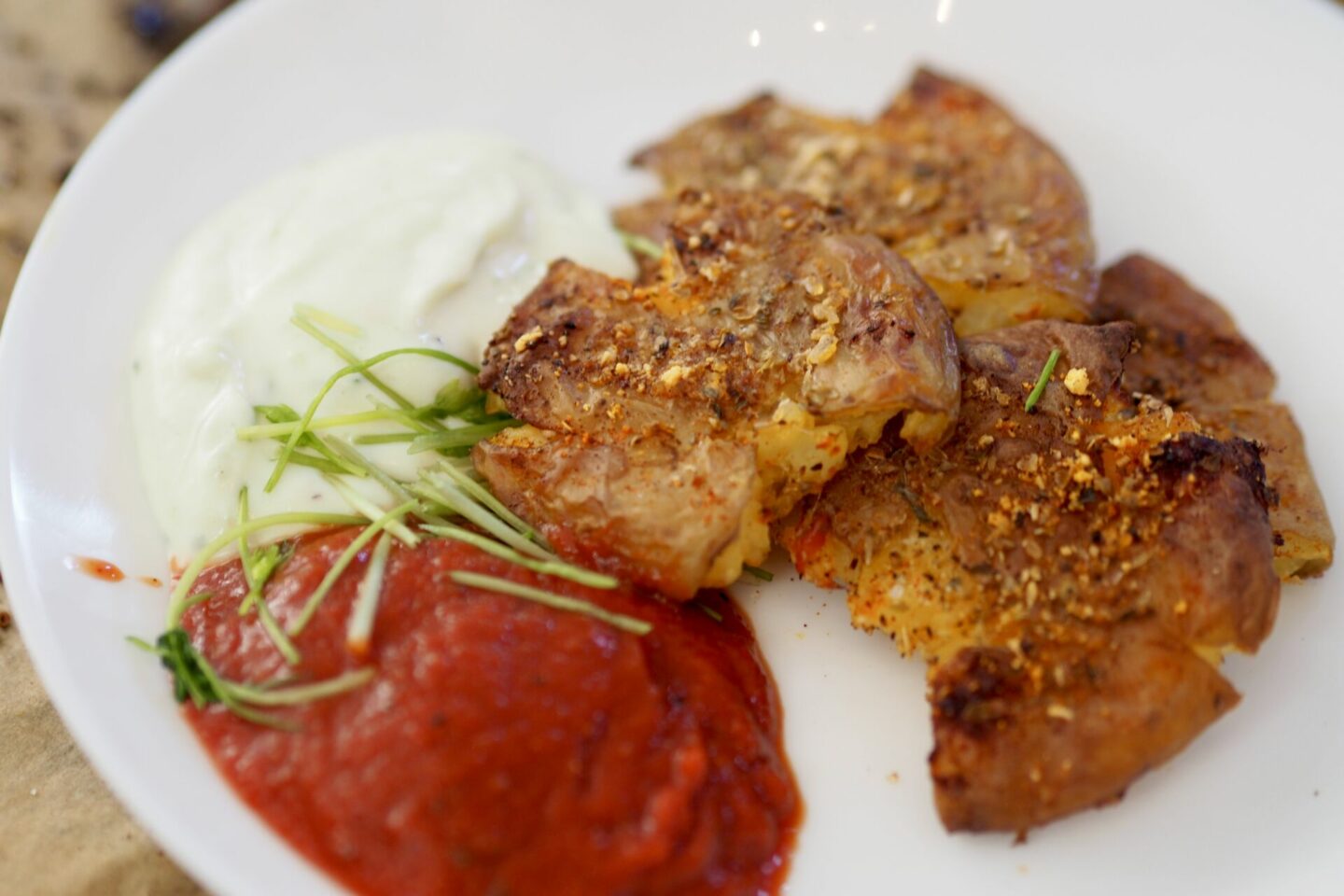 Så klart var jag tvungen att prova ett av de berömda Tiktok recepten. Gjorde enkel mosad och krispig potatis i ugn. Jag älskar allt med potatis och dessa "mashed & crispy potatoes ala Tiktok var magiska.
Detta recept får 5/5 för jag älskar allt med potatis och det var så enkelt att göra samt fantastiskt till fredagsmyset!
Instruktioner / Instructions
Sätt ugnen på 200 C – grill / Put the oven on 200 C
Koka potatisen / boil potato
När potatisen är klar placera ut den på en plåt med bakplåtspapper / When the potatoes are ready place them on a backing sheet
Mossa dem försiktigt med baksidan av ett glas / Smash them carefully with the backside of a glas
Krydda med alla kryddorna ovan / Season with the spices above
Ringla över olivoljan / Pour over the olive oil
Täck dem med vegansk ost / cover them with vegan cheese
In i ugnen tills dem blir gyllenbruna och krispiga / Put in the oven and let them fry until golden brown and crispy
Under tiden kan du göra någon god dippsås. Receptet hittar du nedan / Meanwhile you can make a yummy sauce. Down below you will find a great recipe.
Recept som du kanske också skulle gilla – Vegansk mayonnaise med smak av dill eller tryffel