Enkel meditation i fyra steg.
Dags att stanna upp och andas lite mina vänner och det bästa sättet att göra det på är genom meditation. No need to worry jag kommer dela upp allt för dig i fyra steg.
Det finns olika sätt att meditera på och inget sätt är egentligen fel, utan man gör det som fungerar för en själv.
Jag kan variera min meditation från dag till dag, beroende på hur jag mår, hur mycket tid jag har eller vilken tid på dygnet det är. Ibland ligger jag ner, står upp eller sitter ner bekvämt. Ställningen spelar egentligen inte roll så länge man tillåter sig själv att koppla av och koppla bort samt fokusera helt och hålet på kroppen och andningen.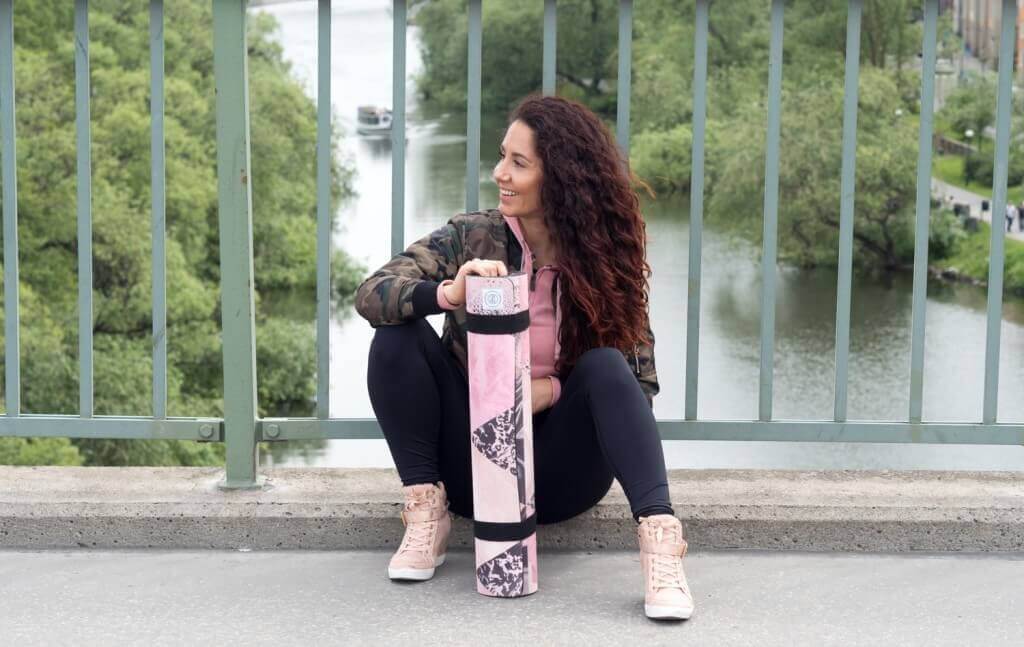 Meditation i fyra steg:
1. Sätt dig eller lägg dig bekvämt. Sitter du upp ha gärna en rak rygg utan att spänna dig. Blunda och slappna av i hela kroppen, men bibehåll din raka rygg.
2. Tankar är en naturlig del av din meditation. Om dina tankar springer iväg ta tillbaka fokuset till din andning och låt tankarna segla vidare. Meditation handlar om att vara här och nu med fokus på din andning. Låt tankarna komma och gå.
3. Fokusera på andningen och var den hamnar. Andas in genom näsan och ut genom näsan. Låt andningen passera fritt utan att du kontrollera den.
Räkna gärna långsamt till fyra när du andas ut samt när du andas in. Detta är en bra tumregel för att låta kroppen slappna och falla in i meditationen.
4. Testa att meditera 5 min varje dag till en början och öka sedan när du känner dig redo. 5 min om dagen kommer göra susen för kropp och knopp. Jag lovar dig!
Godnatt!
---
There are different ways to meditate and no way is really wrong. You should just do what works for yourself.
I can vary my meditation from day to day, depending on how I feel, how much time I have or what time of day it is. Sometimes I lie down, stand up or sit down comfortably. In what way you do it does not really matter as long as you allow yourself to relax, disconnect and focus completely on the breath and the whole body.
Meditation in four steps.
1. Sit down or lie comfortably. If you choose to sit upright with a straight back without tensing up. Close your eyes and relax the whole body, but maintain your straight back.
2. Thoughts are a natural part of your meditation. If your thoughts run amok just bring back your focus to your breathing and let your thoughts drift away. Meditation is about being here and now, with a focus on your breathing. Let the thoughts come and go.
3. Focus on your breathing and notice where it goes. Breathe in through your nose and out through your nose. Let the breath pass freely without you controlling it.
Count slowly to four as you exhale and as you inhale. This is a good thumb rule to let the body relax and fall into meditation.
4. Try to meditate 5 minutes every day at first and then increase when you feel ready. 5 minutes a day will give you beautiful health benefits for both body and mind. I promise you!
Good night lovelies! ZZZzzzZZZzzz