Jag är en mycket klarsynt och inkänande människa, vilket i korta drag betyder att jag känner ofta vad andra människor går igenom, men inte säger högt. Det har varit både på gott och på ont och det har många gånger innan tagit min energi. Dock har jag idag lärt mig att urskilja vad som tillhör mig och inte tillhör mig. Jag ser det tydligt. Det ger mig utrymme att sätta mina gränser och sluta ta ansvar för någon annans känslor. Jag vill hjälpa, underlätta och avlasta människor, men det hjälper inte i slutändan för alla behöver ta eget ansva för sina egna känslor. Att hjälpa är fint och det ska man fortsätta med, men inte på ens egen bekostnad. Det är inte jag som ska göra förändringen. Jag kan endast inspirera till den..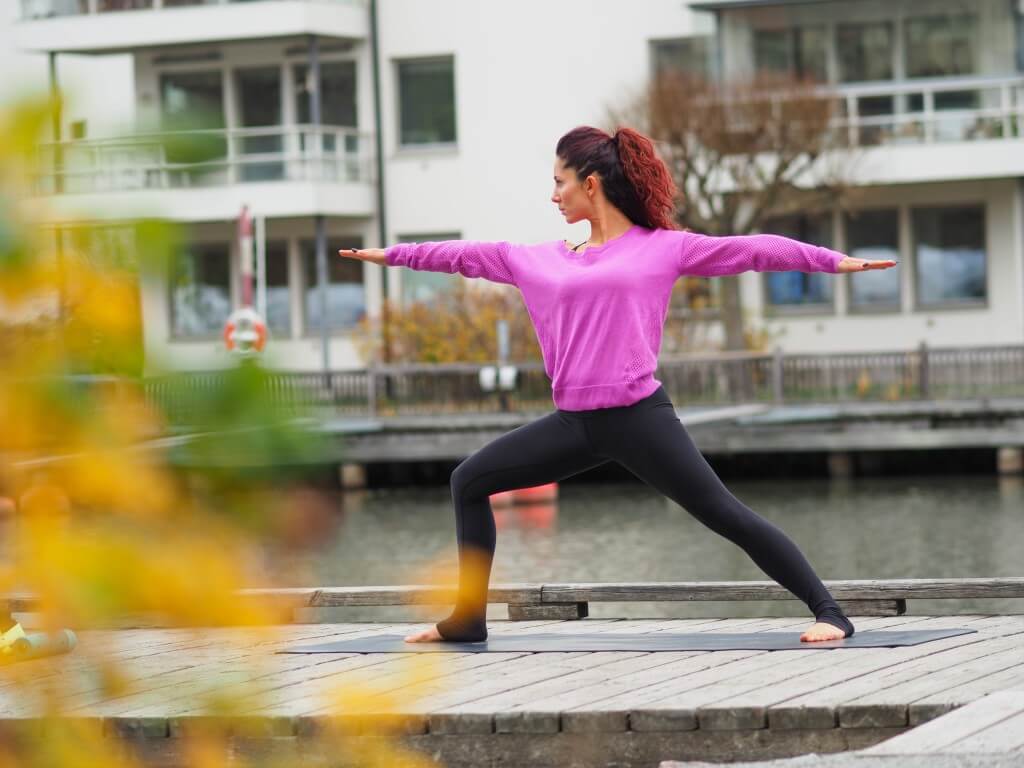 Det är dags att sluta ta ansvar och sluta gömma sig för vad andra känner och tycker. Det är en annan tanke. Din sanning är din sanning och du får ha den så mycket som du vill. Så länge du inte skadar någon annan genom att vara elak. Dock är det viktigt att veta att utrycka sin saning med respekt kan provocera och till och med göra andra ledsna. Så länge man är respektfull och öppen för kommunikation är det helt ok att utrycka sin sanning ändå.
"Sometimes your light is so bright that it can irritate other's inner unhealed demons".

Jag skriver detta inlägg idag för att jag vill någonstans ge mig och dig tillåtelsen att ta ett steg fram och skina oavsett hur andra upplever det. Du får vara precis som du vill, känna vad du vill och tycka vad du vill. Låt alla vara som dem är, men utryck din sanning högt och tillåt din energi att ta plats. Kanske kommer någon att avsky det och det är ok. Kanske kommer någon att bli super provocerad av det du känner, men det är också okej för det är deras värld och inte din. Alla ser vi egentligen samma sak fast utifrån olika synvinklar och det är helt ok. Var precis som du vill och ta den plats du vill.
En rolig utmaning är att under en veckas tid känna in vad som är dina känslor och vad som är andras. Uppmärksamma det och bryt mönstret genom att agera på ett annat sätt. Sätt dina gränser, visa dig själv kärlek genom att säga nej eller ja. Bryt mönstret helt enkelt. Låt dina känslor, åsikter och tankar få ta plats. Du är värd att vara fri och skina som den empowered women du är.
Bild Pavel
---
I am a highly sensitive person, which in short terms means that I feel what other people feel, think but do not say out loud. It's both good and bad and it has been draining my energy many times. However, today I have learned to distinguish what belongs to me and not to me. It gives me room to set my limits and stop taking responsibility for someone else's feelings. Because I have no responsibility for anyone but myself. It so nice that I have realized that now. It's a liberating feeling

I'm writing this post today because I want to give you permission to stop taking responsibility for what other people feel and like. You may be just the person you want, feel what you want, and enjoy what you want. Let all people be as they wish, but express your truth aloud. Maybe someone will dislike what you're saying and that's okay. Maybe someone will be super provocated by what you feel, but it's okay too because it's their world and not yours. We all really see the same thing from different angles and it's all right.
A fun challenge is to distingue your feelings from others during a week's time. Pay attention to yourself and break the pattern by being quiet and only letting others' opinions take place. No, let your feelings, opinions and thoughts take place. It's time to stop taking responsibility for others! Have a great week now! A hug Maya