Veganska kryddiga "köttbullar". Precis så goda som de låter är dem. Dessa var otroligt enkla att göra och dessutom med ingredienser som du säkert har hemma. Jag ville göra dem lite spicy för nu när hösten är på ingång så känner jag för lite mera kryddig mat.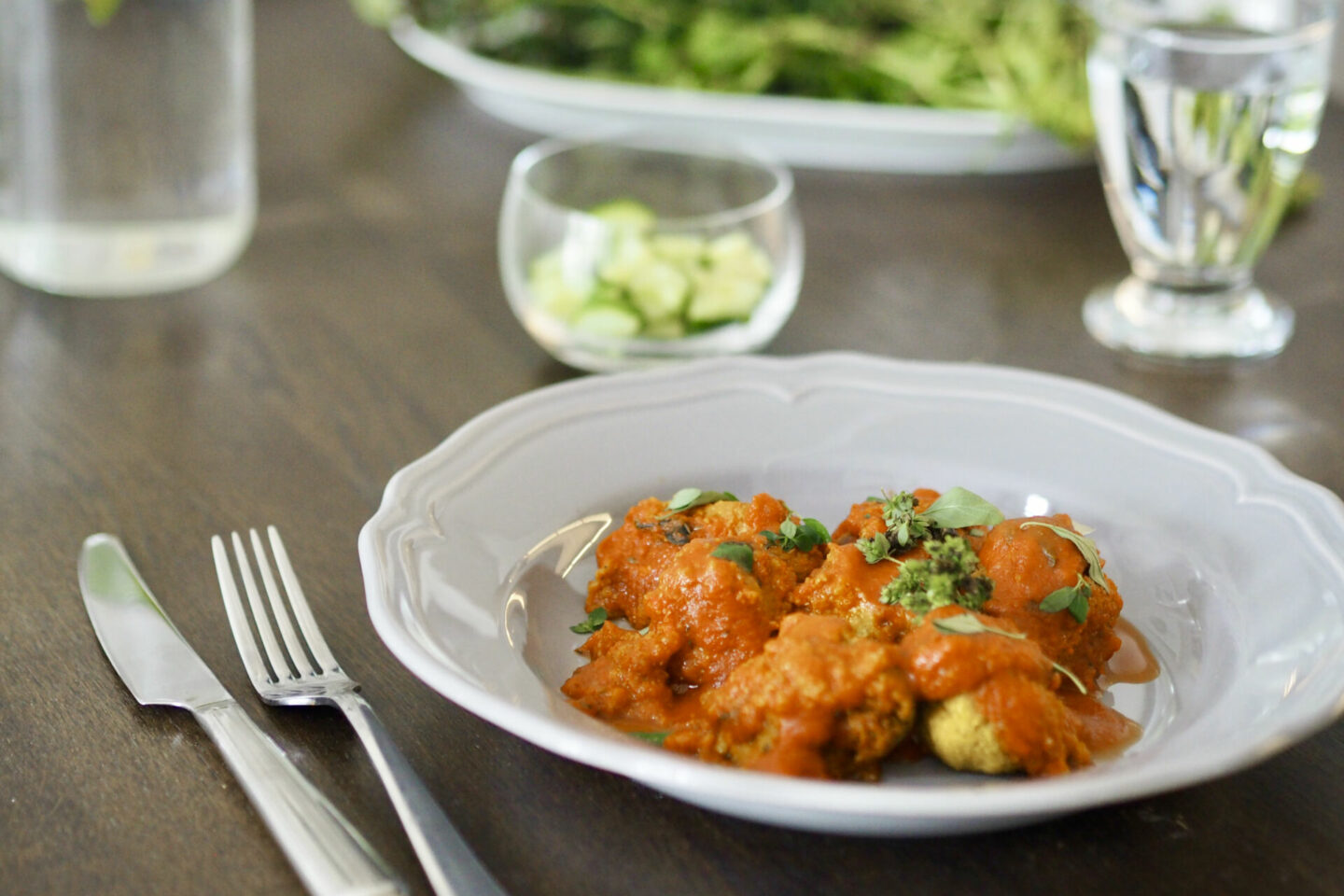 Bollarna får 3,5 / 5 i rating pga av att de var inte världens lättaste att rulla, men ack så otroligt goda att äta så it was all worth it in the end. 3,5 i skapandet, men 5/5 i smakupplevelse.
Så här gör du:
Sätt på ugnen på 200C
Blöttlägg quinoan i hett vatten så går det snabbare att koka den sedan. Koka quinoan enligt anvisningar.
Blanda sedan alla ingredienser i en matberedare eller mixer. Mixa tills allt är blandat med kör inte förlänge för då riskerar du att degen blir för mjuk och bollarna kommer inte hålla ihop så bra.
Börja rulla dina bollar försiktigt (det underlättar att du har fuktade händer) och placera dem i en oljad panna. In i ugnen på ca 30 min och vänd på dem efter halva tiden. När de är klara så ska dem vara bruna och krispiga. Kan vara en aningen mjuka inuti men de ska fortfarande hålla ihop.
Under tiden du väntar på din "köttbullar" så kan du sätta igång med att göra din heta sås.
I med oljan i en stekpanna. Addera pressad vitlök och hackad chili. Låt stekas tillsammans några minuter, utan att brännas innan du lägger i alla de andra ingredienserna. Låt sedan såsen småputtra tills bollarna är klara.
Lägg nu i dina bollar försiktigt och låt allt tillsammans marineras och puttra 5 min till. Smaka av och addera eventuellt mera kryddor.
Hacka din persilja och strö över dina kryddiga "köttbullar" och den heta såsen – E N J O Y!
---
For you all English speaking followers
Spicy vegan "meatballs" in hot tomatoe sauce
Ingredients
400 g chickpeas
200 g quinoa, soaked and pre-boiled
1/2 red onion
1 tsp paprika
2 tsp oregano
1 tbsp tamarin, glutenfree soysauce
Black pepper
Salt

Hot tomato sauce
Ingredients

1 can of passed tomatoes
1 tbsp tamarin
1 clove of garlic
1 finely chopped garlic
1 tbsp olive oil
1 tbsp oregano
Black pepper
Salt

Directions

Preheat the oven to 200C
Soak the quinoa in hot water. This allows the quinoa to boil faster.
In a food processor or blender add all the ingredients. Pulse until everything is combined, but not until smooth because there can be a risk the mixture becomes too soft and the balls will not hold together so well.
Start rolling your balls gently (it makes it easier if your hands a moist) and place them in an oiled pan. Put them in the oven for about 30 minutes and turn them over halfway. When they are ready, they should be brownish and crispy. Maybe a little soft inside but they should still stick together.
While you wait for your "meatballs", you can start making your hot sauce. Oil a frying pan. Add a clove of crushed garlic and chopped chili. Let fry together for a few minutes, without burning the garlic. Then add all the other ingredients. Let the sauce simmer until the balls are ready.
Put in your balls carefully and let everything marinate and simmer for another 5 minutes. Taste and possibly add more spices.
Chop some parsley and sprinkle over your spicy "meatballs" and the hot sauce – E N J O Y!