Då var det snart julbords dags! Vad väljer du för julbord?
Om jag får välja julbord väljer jag ett närproducerat och ekologiskt julbord och då har jag faktiskt hittat ett ute på djurgården, som heter Stora skuggans wärdshus. Där serverar det bl.a. gluten & sockerfria alternativ, viket är super. Svenska julbord innehåller ju mestadels mycket av det jag inte äter & oftast finns det inte heller veganska alternativ ifall man vill ha det, men Carola som är ägaren & mästerkocken bakom Stora skuggans wärdshus kan även göra veganska alternativ till dig om du säger till antigen innan eller på plats. Det bästa är ju att förbeställa så slipper du vänta på din mat, då allt görs från grunden i köket. Stora skuggans wärdshus ligger ute på Djurgården i Stockholm och med kommunikation till Universitetet och sedan en kortare promenad till wärdshuset så är du framme.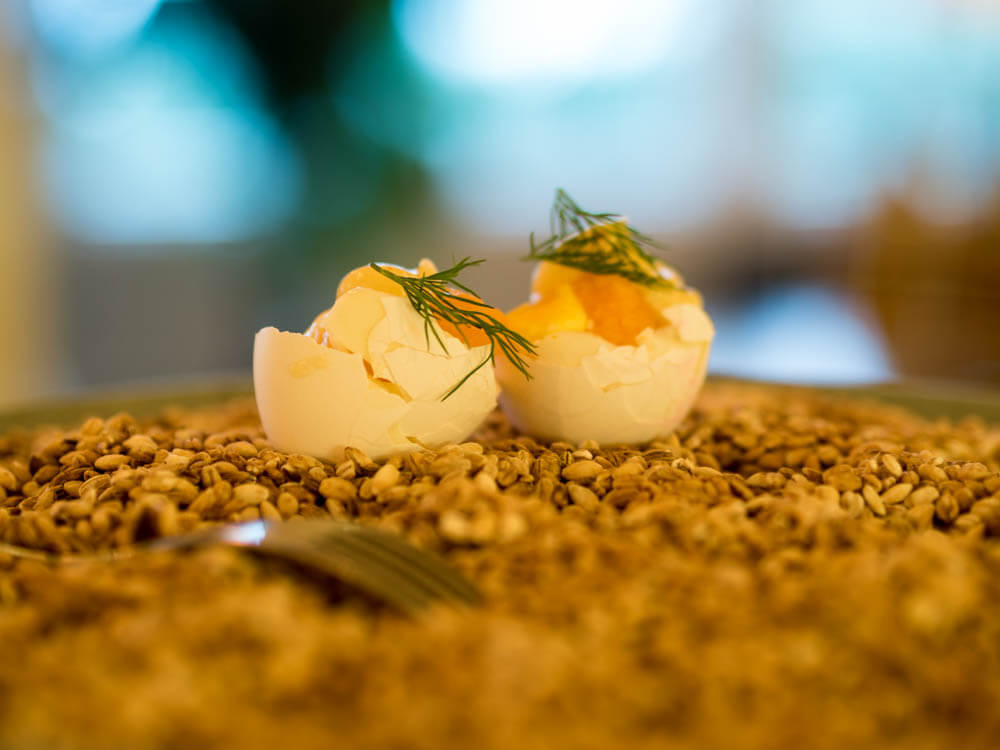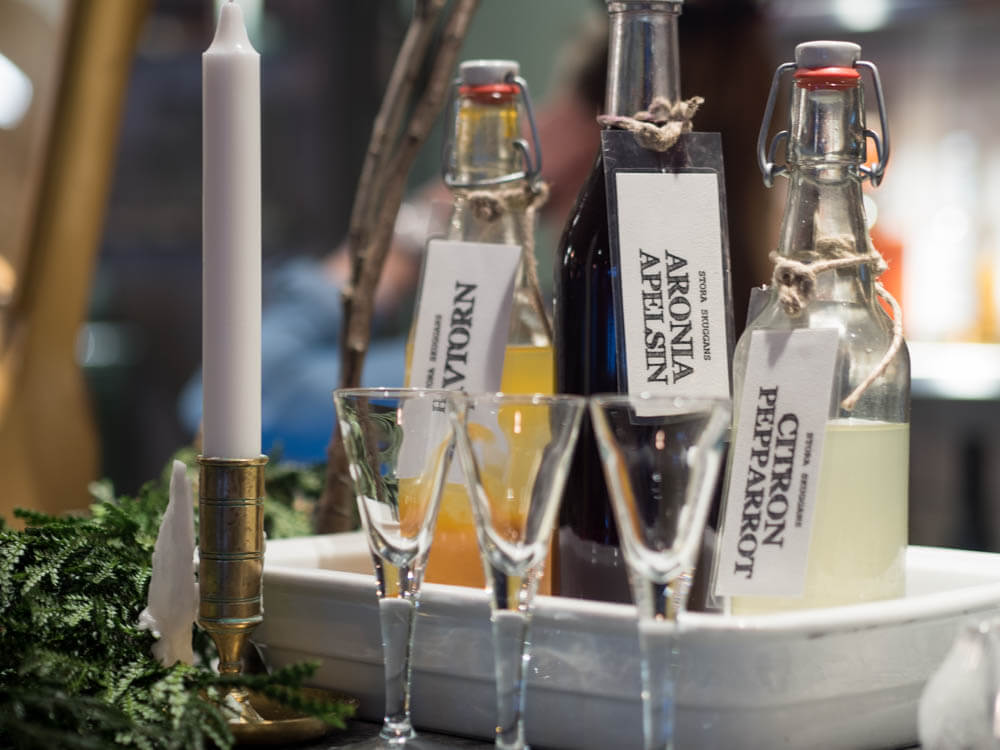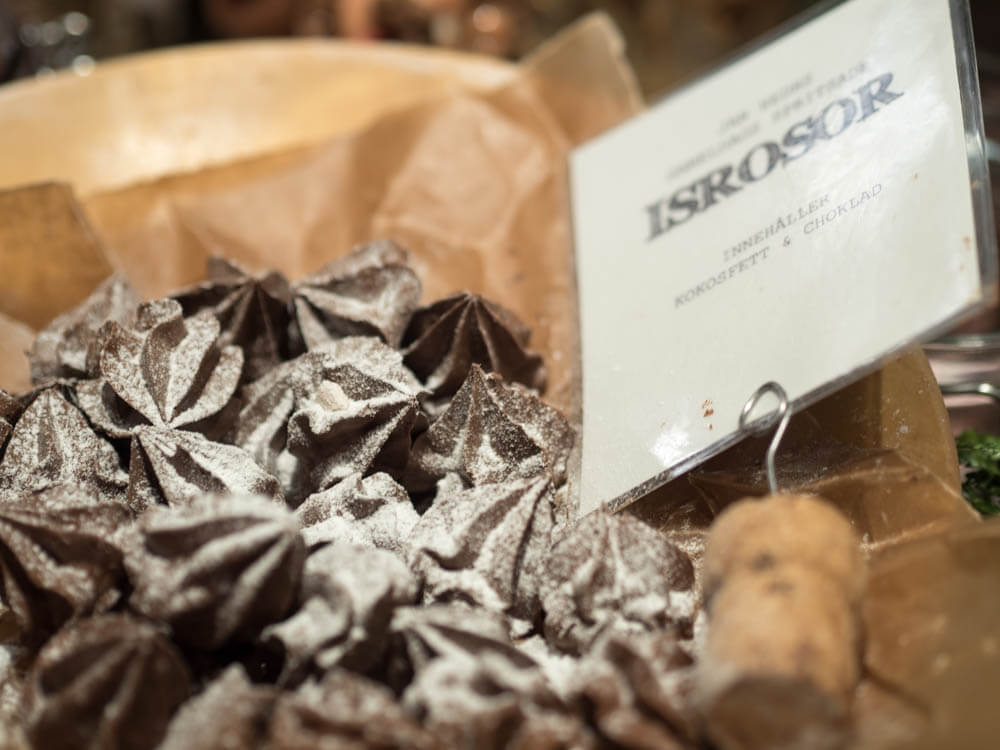 Carolas julbuffe erbjöd de flesta klassiska rätter, som efterfrågats vid ett julbord. Silen, laxen, janssons, lammköttbullar, glutenfritt bröd etc, ja allt var med. Nästa allt är närproducerat och ekologiskt kring buffen & är det inte kravmärkt är det för att Carola valt att supportar en lokal producent eller bonde, som har minst lika bra råvaror eller kött, men de har valt att inte certifieras sig pga av olika anledningar.
Är man sugen på snaps, finns det olika varianter varav tre är egen gjorda av Carola själv med bl.a havtorn, aronia & citron. Alla råvaror är svenska och enligt vår servitris var havtorn populärast. Tyvärr smakade jag inte någon nubbe så kan inte själva säga om jag höll med eller inte.
En sak som jag smakade massor av var dessert buffen, även om den var med raffinerat socker. Jag äter INTE raffinerats socker annars & det vet du som följer mig ofta, men idag gjorde jag ett undantag då allt såg så smarrigt ut. Jag hade dessutom tränat ben i 1,30 min innan så allt som slank ner var ren & skär påfyllning och energi till kroppen. Jag rekommenderar inte socker, men jag väljer mina tillfällen helt enkelt & idag var ett perfekt tillfälle. Dock kan jag även meddela att Carola & hennes team erbjuder sockerfria dessert alternativ om du fråga efter dem. Så när jag hade mumsat i mig socker för hela 2017 var jag ju även tvungen att prova den sockerfria desserten. Det var också god & perfekt efter att man ätit sig mätt på all god mat från buffen.
Jag kan verkligen rekommendera närproducerade och ekologiska julbordsbuffen på Stora skuggans wärdshus, då hela upplevelsen var msgisk. Personalen var trevlig, maten var vällagad och med häftiga smaker. Jan Hedh, känd som bagare med cafe på Österlen, satt i stora salen och gjorde marsipangubbar till alla som ville på plats så barnen roade sig en del. Perfekt underhållning för familjer. Wärdshuset ligger mysigt till, med utsikt mot en snötäckt åker och de spelas mysig jul musik i högtalarna. Jag fick även en pratsstund med Carola själv som du kan se på bilden ovan. Kort och gott en mysig & god upplevelse som lämnade mitt proppmätt precis som det ska vara efter en buffe. Kärlek Maya.
---
Merry x-mas to you! ❤️
Today I ate a Christmas lunch with one of my best friend Christopher and of course, it was ecological & they actually also offer milk, gluten, and sugar-free options if you ask for it. Swedish Christmas buffet normally contains lots of food I do not eat and usually, there are no vegan options if you want it, but Carola the owner and master chef behind the place can even do vegan options for you if you ask. The place called Stora skuggans wärdshus is out on Djurgården in Stockholm with communication via subway to the station University and then a short walk to the inn.
Carola's Christmas buffet offered most of the classic dishes that are requested at a Christmas dinner. The herring, salmon, Jansson, lamb meatballs, gluten-free bread, etc, everything was there. Almost everything is organic around the buffet and if it is not its because Carola has chosen to support a local producer or farmer who has at least as good quality but they have chosen not to get certified due to various reasons.
If you feel like a Swedish snap, there are different variations of which three are homemade by Carola herself with among other ingredients like sea buckthorn, chokeberry & lemon. All ingredients are Swedish and according to our waitress, the sea buckthorn is popular. Unfortunately, I did not taste any snaps so I can not say whether I agreed or not.
One thing I tasted lots of was the dessert buffet, even if it was with refined sugar. I do not eat refined sugar normally & you who follow me often know that, but today I made an exception since everything looked so yummy. I also had trained legs before so everything was pure energy for the body. I do not recommend sugar, but I choose my occasions simply and today was a perfect occasion. However, I can also tell you that Carol and her team offer sugar-free dessert options if you ask for them. So when I had munched sugar for the entire 2017, I of course also had to try the sugar-free dessert. It was also good & perfect after eating myself full of all the good food from the buffet.
I can recommend the place since the whole experience was enjoyable. The staff was friendly, the food was well cooked and with cool flavors. Jan High, known as a baker with a cafe in the south of Sweden Österlen, sat in the big room and made marzipan figures to anyone who wanted. It was a good thing for the kids. Perfect entertainment for families. The Inn is cozy with a view of a snow-covered field and they played much cozy music from the speakers. I also had a chat with Carola her self. In short, a cozy & good experience that left me stuffed just as it should be at a buffet. Love Maya