Raw chokladpudding. Sugna på en hälsosam och nyttig raw-dessert eller varför inte ett proteinrik chokladmellanmål? Då kommer ni fullkomligt älska min raw syrliga chokladmousse, som man även kan göras med extra protein i. Denna mousse brukar jag tillaga när jag får ett lätt sötsug eller bara vill ha något smaskigt till tex fredagsfikat. Alla ingredienser är raw och ekologiska.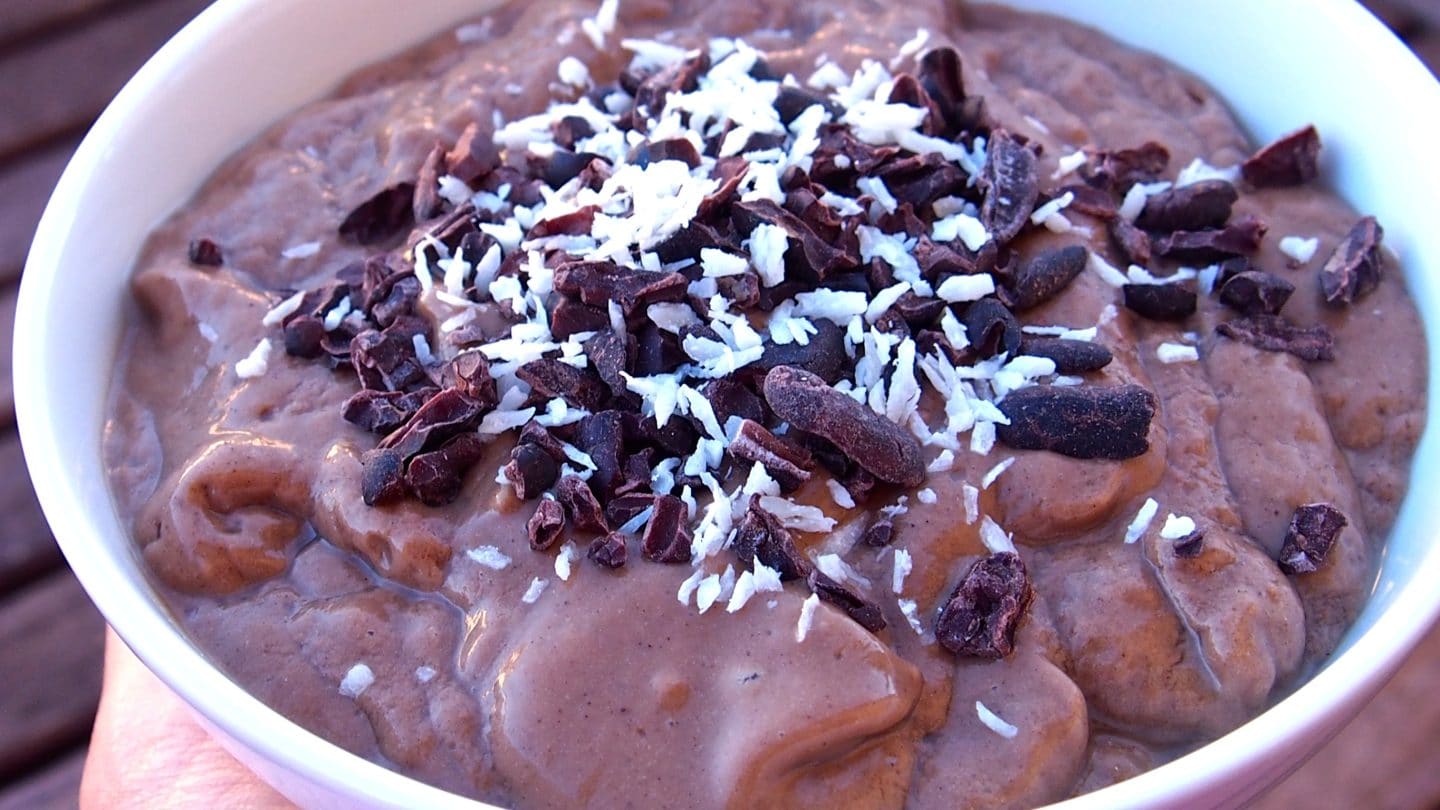 Raw chokladpudding
Ingredienser:
1 st avokado
2 tsk carobpuver
1 msk kakao
1 tsk macapulver
1 krm vaniljpulver
0,5 dl mandelmjölk
Zest och saft från 1 lime
1 st medjool dadlar (valfritt)
1 msk vanilj ärt- och risprotein (valfritt)
Gör så här: mixa ihop allt till en slätt och fyllig smet. Avnjut tillsammans med tex skivad banan, kokosflingor och färska bär. Enjoy!
Kramar Maya
---
Cravings for a healthy, wholesome raw dessert or why not a high protein chocolate snack?
Then you will absolutely love my raw chocolate mousse tart, which also can be made with extra protein. This mousse I usually make when I get a slightly sweet tooth or just want something yummy for the Friday coffee. All ingredients are raw and organic.
Ingredients:
1 avocado
2 teaspoons carobpouver
1 tbsp cocoa
1 tsp Maca Powder
1 tsp vanilla powder
0.5 cups almond milk
Zest and juice from 1 lime
1 st Medjool dates (optional)
1 tablespoon vanilla pea and rice protein (Optional)
Proceed as follows: Mix everything together into a smooth and mellow batter. Enjoy with tex sliced banana, coconut flakes and fresh berries. Enjoy!
Xoxo Maya