Jag är otroligt tacksam för min dag idag!
Fick nämligen starta min morgonen med en magisk guidad meditation av meditations gurun Davidji och goaste Lululemon gänget, Fia, Linda, Klara med flera.
"davidji är en internationellt erkänd meditationsexpert, stresshanteringskurator, corporate tränare och författare till den prisbelönta Secrets of Meditation: En praktisk guide till Inner Peace & Personal Transformation . Hans röst är hörd på mer än 300 guidade meditationer världen över. Du kan även lyssna till honom hos fantastiska affirmations drottningen Lousie Hay – Hay house."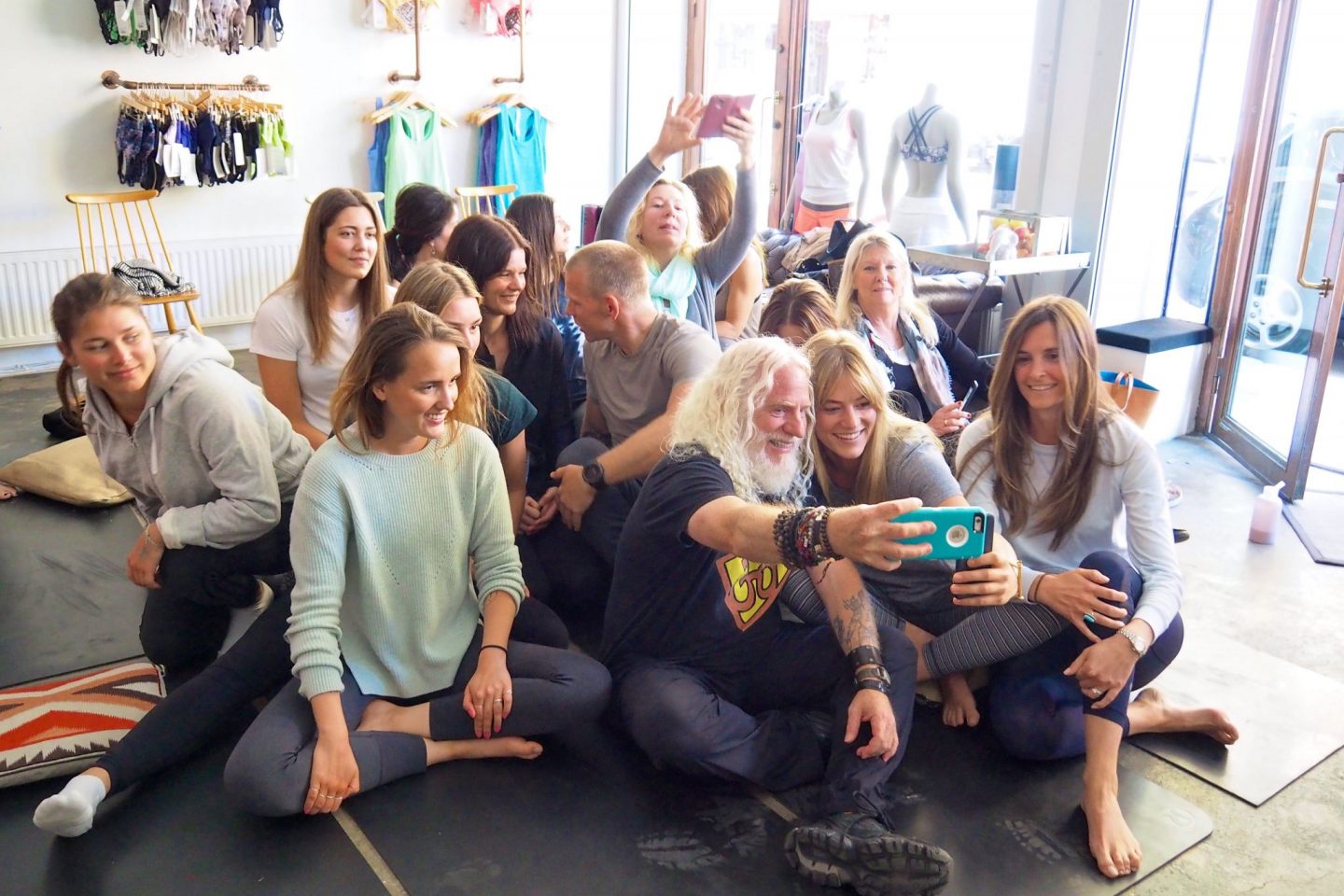 Davidji favorit citat är – When I let go of who I am, I become who I might be." – Lao TzuPrecis det citatet säger, var det vi fick fokusera på idag och genom meditation lär man sig just detta, att släppa sig själv för att finna vem man verkligen är.
Davidji pratade bl.a om att inte göra meditationen så komplicerad utan sitt bekvämt 5 min varje dag för att sakta men säkert öka till 10, 20 eller mera. Det viktiga med meditation är inte att du sitter i skräddarställning och känner dig obekväm, utan att du faktiskt fokuserar på andningen och samla ditt fokus för att hitta"space mellan dina tankar" . Det gör att du blir mera harmonisk i dig själv och hur du uppfattar din omgivning.
Börja med att meditera någon gång varje vecka så kan jag lova att du kommer öka efterhand.
Behöver du en guidad meditation för att hjälpa dig komma till ro, spana in Davidjis hemsida här för inspiration!
Namaste!
---
I'm incredibly grateful for my day today! <3
I namely got to start my morning with a magical guided meditation by meditation guru Davidji and loveliest Lululemon gang, FIa, Linda, Klara and others.
"davidji is an internationally recognized meditation expert, stress-management counselor, corporate trainer and author of the award-winning Secrets of Meditation: A Practical Guide to Inner Peace & Personal Transformation. He created the 21-day meditation challenge, and his voice can be heard on more than 300 guided meditations. You can even listen to him at the Hay House (affirmations Queen Louise Hay)" <3
Davidji favorite quotes is – When I let go of who I am, I've become who I might be. "- Lao Tzu
Exactly what the quote says, was what we got to focus on today and through meditation this is exactly what you learn.
Davidji talked a lot about not doing the meditation so complicated but instead beginning with 5 minutes every day to slowly increase it to 10, 20 or more. The important thing about meditation is not that you have to sit cross-legged and feel uncomfortable, but that you actually focused on the breath and gather your focus to find "space between your thoughts." It allows you to be more harmonious as yourself and it lets you to perceive your surroundings better.
Begin to meditate some time every week and then I can promise you that you will increase gradually.
Do you need a guided meditation to help you get complacent, check out Davidjis homepage here for inspiration!
Namaste!