Mjölkfri saffransglass, mums! Jag är en mästare på brunch. Jag älskar concptet, jag älskar den sociala biten, jag älskar maten. Därför gjorde jag häromdagen saffrans våfflor med julinspirerad glass. Magiskt god!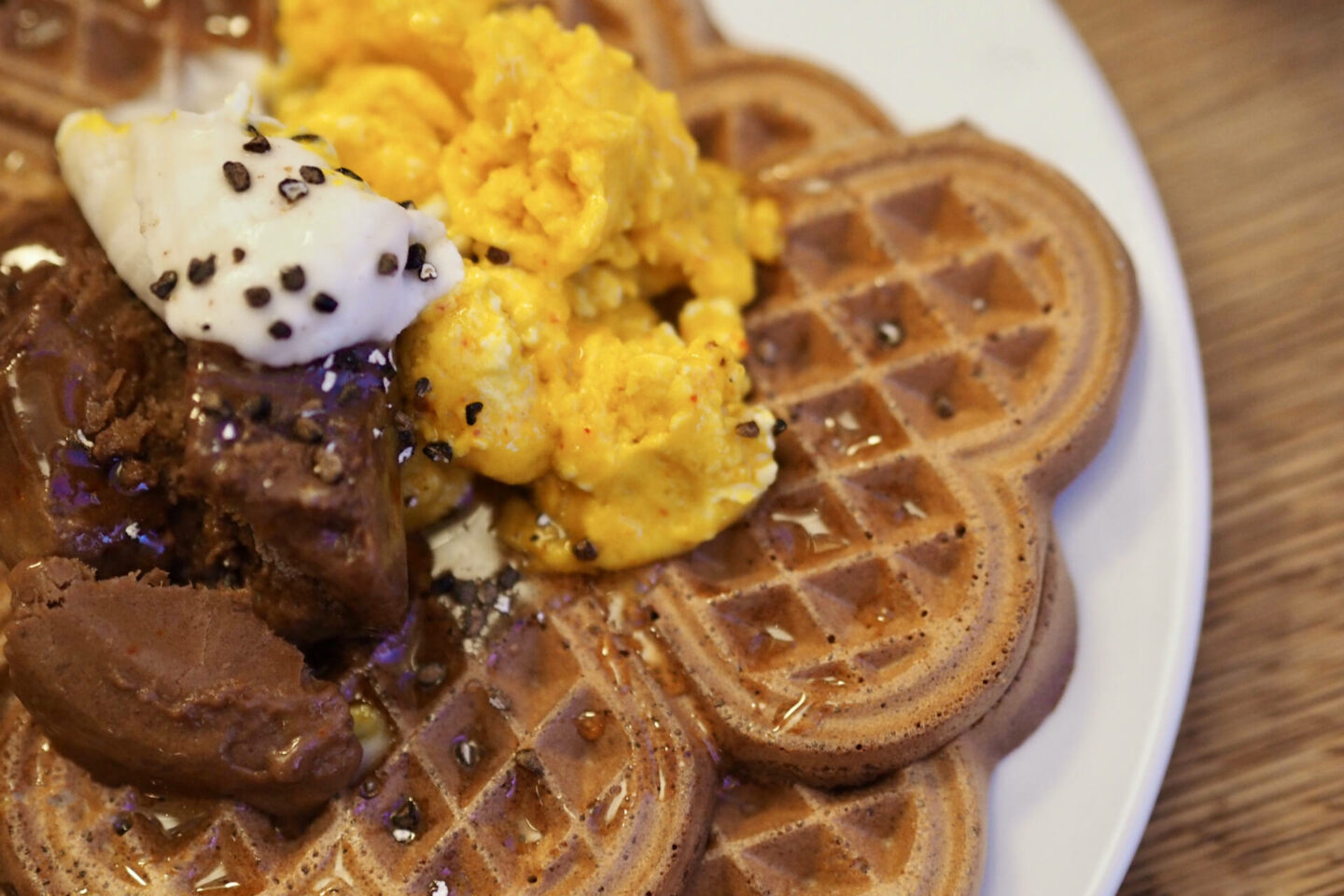 Vem gillar inte våfflor? Jag älskar dem och älskar dem i oändliga varianter. Man behöver ju inte enbart äta vaåfflor som en dessert utan man kan även kombinera dem med lite matiga alternativ. Dock är dessa söta, smakrika och bäst med glass.
Ingredienser saffrans glass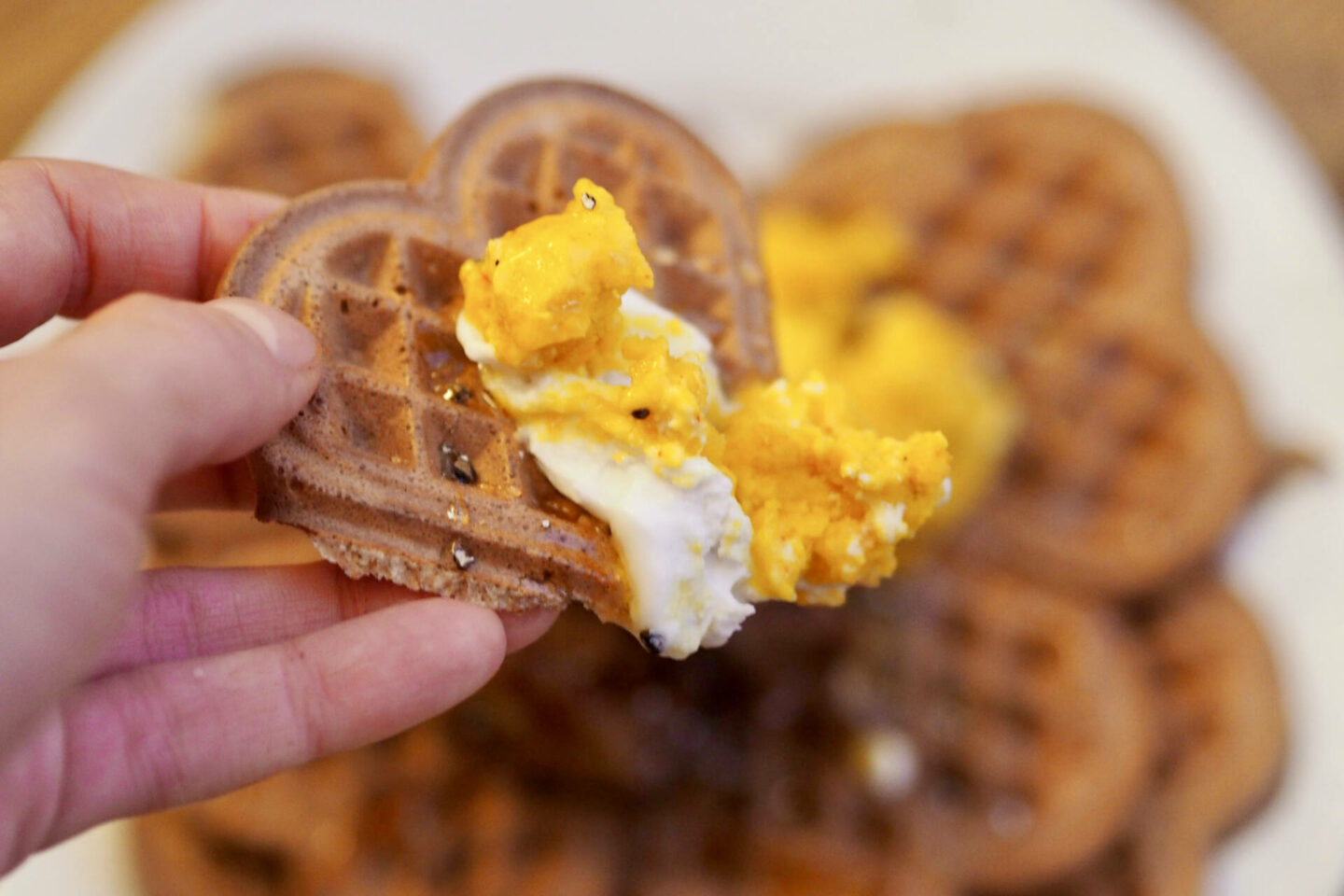 Så här gör du mjölkfri saffransglass
Ta fram mixern. Blanda i alla ingredienserna och mixa väl. Det kommer bli en krämig sorbet med en himelsk smak av saffran. Älskar saffran!
Här hittar du receptet till fantastiska tillbehör
Juliga våfflor
Mjökfri choklad och matcha glass
---
English
Who does not like waffles? I love them and love them in endless variations. You do not only need to eat waffles as a dessert, but you can also combine them with some nutritious alternatives. However, these are sweet, tasty and amazing with ice cream.
Ingredients
1 pack of safron
1 pack of frozen mango
0,5 dl coconut cream
1 avokado
1 pinch of salt
1 tbsp honey
1 tsp turmeric
2 tbsp vegan milk
Directions
Bring out the mixer. Mix in all the ingredients and mix well. It will be a creamy sorbet with a heavenly taste of saffron. Love the saffron!