Matcha bowl! Har du någon gång gjort en matcha? Det varnligaste är att du dricker matchate, men man även använda det i din smoothie eller varför inte göra glass?

"Matcha är ett finmalet grönt te där hela blad från tebusken använts för att göra pulver. Matchat sägs vara fullt med bla antioxidanter och ger dig en boost".

Matha är gott, uppiggande och ett fint substitut för kaffe, men kan också användas för att göra en perfekt power bowl – A boost by Maya!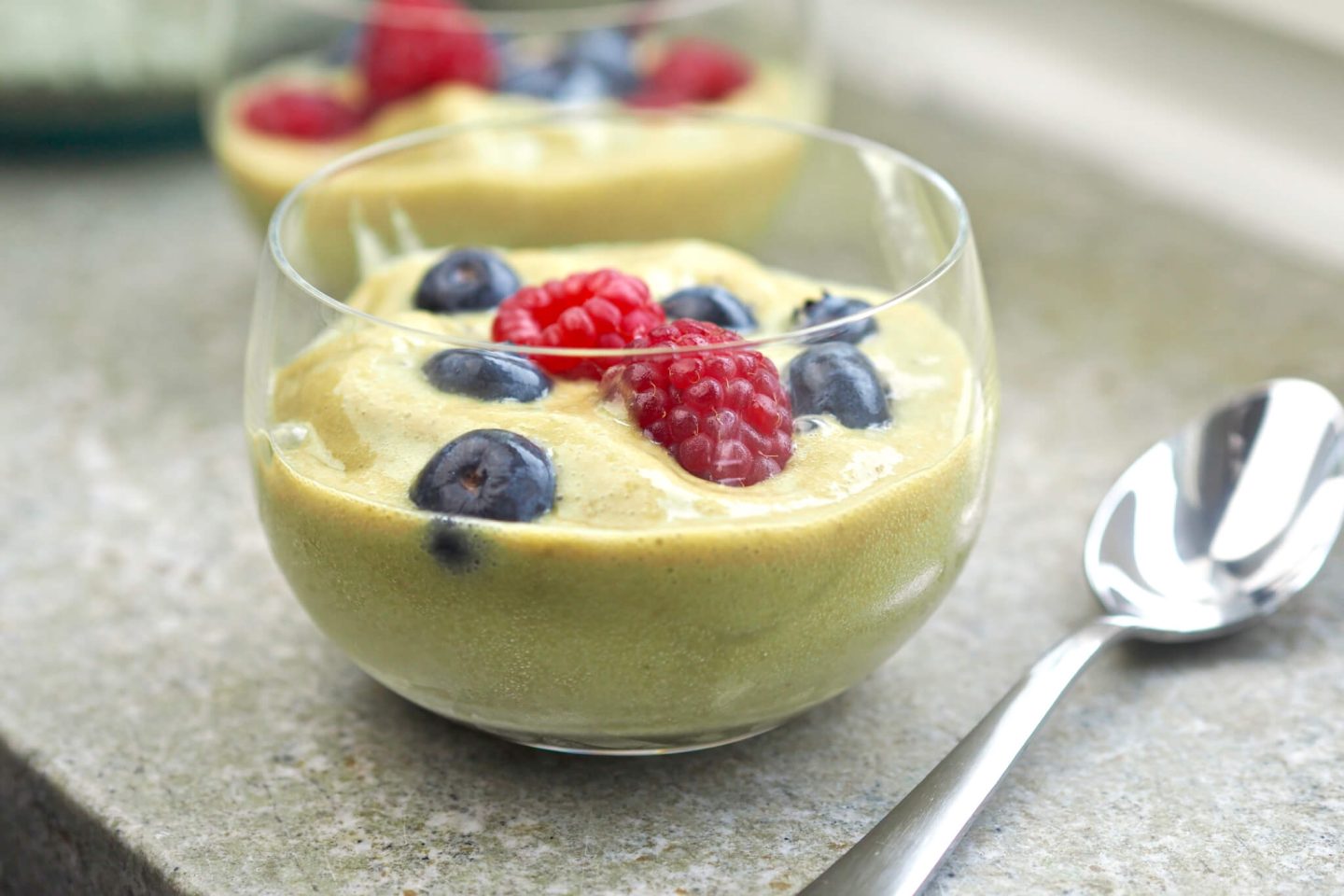 Matcha bowl med färska bär – 2 portioner
Ingredienser
Två frysta bananer
1 tsk matcha pulver eller mera om man vill det
en nypa vaniljpulver
1 msk ekologisk rismjölk eller annan val av mjölk
Gör så här: Mixa alla ingredienserna tills du fått en krämig konsistens. Smaka av och addera eventuellt mera banan eller rismjölk för lösare konsistens. Häll upp i din favorit skål och dekorera med färska bär, kokosflingor eller varför inte granola.
---
English
Matcha bowl with fresh berries – 2 servings
Ingredients
Two frozen bananas
1 tsp matcha powder or more if you want it
A pinch of vanilla powder
1 tbsp organic rice milk or other choices of milk
Proceed as followed: Blend all the ingredients until you get a creamy consistency. Taste and possibly add more banana or rice milk for a looser consistency. Pour into your favorite bowl and decorate with fresh berries, coconut flakes, or why not granola. Enjoy and feel empowered!