Glutenfria scones med egen gjord sylt, valde att baka istället för att stressa iväg. Satte klockan på 06.00 för att gå upp och komma iväg, men när jag väl gått upp och påbörjat min morgonrutin. Ville kroppen bara lägga sig ner och det var helt enkelt inte lätt att varken sminka sig eller komma iväg. Vissa morgnar får man bara lyssna på sin kropp och avboka det man har på agendan. Jag är glad att jag gjorde det för nu mår jag mycket bättre och känner mig mycket piggare.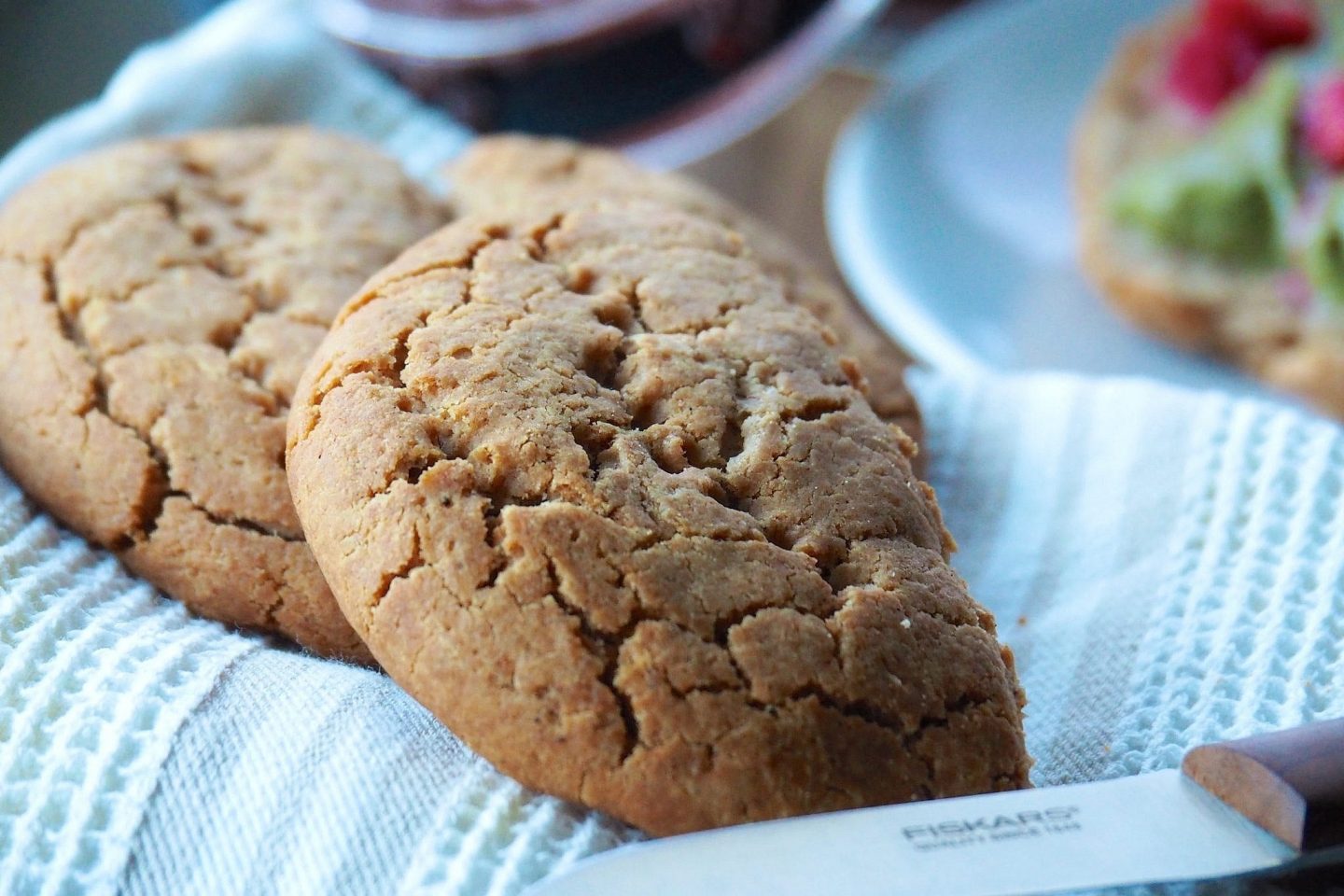 Jag ställde mig i köket och bakade otroligt goda glutenfria scones med egen gjord sylt. Jag är besatt av scones just. Tror jag bakar scones minst 3 gånger i månaden.
Glutenfria scones med kokosmjölk
Ingredienser
1,5 dl rismjöl
1,5 dl bovetemjöl
1 tsk bakpulver
1 krm himalayasalt
2 tsk fiberhusk, eller psylliumfröskal
1 msk kokosolja
1-2 dl ekologisk kokosmjölk
1 tsk honung eller dadelsirap, valfritt
1 tsk kanel, valfritt
Världen godaste scones! Detta är ett fantastiskt recept som går hem hos alla.
Gör så här: Sätt ugnen på 225 C
Blanda alla de torra ingredienserna i en bunken. Blanda därefter i allt annat och nyp ihop till en fast deg. Forma till runda kakor på en plåt med bakplåtspapper. Skåra kakan mitt över och tagga din scones med en gaffel. Grädda i ugnen ca 15 min tills det fått gyllenbrunfärg.
Njut av dina färska glutenfria scones med egen gjord sylt. Addera avokadosmör och en stor kopp grön te. Enjoy!
---
What a morning I've had! My alarm clock rang at 6:00 this morning so I could get up and go to a press launch with Reko organic chicken at Paradise, but once I got up and started my morning routine with a green drink and meditation. My body only wanted to lay down and it simply was not easy to either put make-up on or get dress. Some mornings, you just have to listen to your body and cancel what you have on your agenda. And so I did!
Now I feel much better and feel much more energetic thanks to that.
Since I just rested an hour after I woke up and I had much more time than I have planned, I got creative and baked incredibly yummy scones. I'm obsessed with scones right now!
I think I have baked scones 3 times in the last week and will probably do so in the weekend to! LOL!
Gluten Free scones with coconut milk
Ingredients
1.5 dl of rice flour
1.5 dl buckwheat flour
1 teaspoon baking powder
1 pinch of Himalayan salt
2 tsp Fiberhusk, or psyllium seed
1 tbsp coconut oil
1-2 dl organic coconut milk
1 teaspoon honey or dadelsirap, optional
1 teaspoon cinnamon, optional
World tastiest scones! This is a great recipe that is popular with everyone, I know I love it!
Proceed as followed: Preheat the oven to 225 C
Mix all the dry ingredients in a bowl. Then mix in everything else and pinch the mix together into a firm dough. Shape into round cookies on a baking sheet with parchment paper. Slit the scones in the middle and punch holes in your scones with a fork. Bake in the oven for about 15 minutes until they get golden brown.
Enjoy them fresh with chia jam, avocado butter and a big cup of green tea! Enjoy!