Alkalisk kost – så här gör du! Nu är hösten här och mörkret kryper sakta fram. Hösten kan vara en period för många där energin dalar och man blir ofta sjuk, men det går faktiskt att förebygga. Jag själv är inte skapt för varken höst/vinter utan jag älskar sol och sommar. Därför brukar jag vara extra noga med vad jag äter, att jag sover ordentligt samt tar kosttillskott för att stötta kroppen. Du kan enkelt förbättra och höja din energi genom rätt näring – en alkalisk diet tex.
En alkalisk syn på hälsa handlar om att äta och dricka de produkter/matvaror som har basbildande ämnen/ingredienser i sig istället för syrabildande. Det handlar om att stödja kroppen och ge den de verktyg den behöver för att bibehålla ett bra pH. Genom att tanka kroppen med alkalisk mat och dryck samt ge den just de näringsämnen den behöver för att blomstra, som kommer vi i gengäld att få en kropp som är stark, frisk och fantastisk.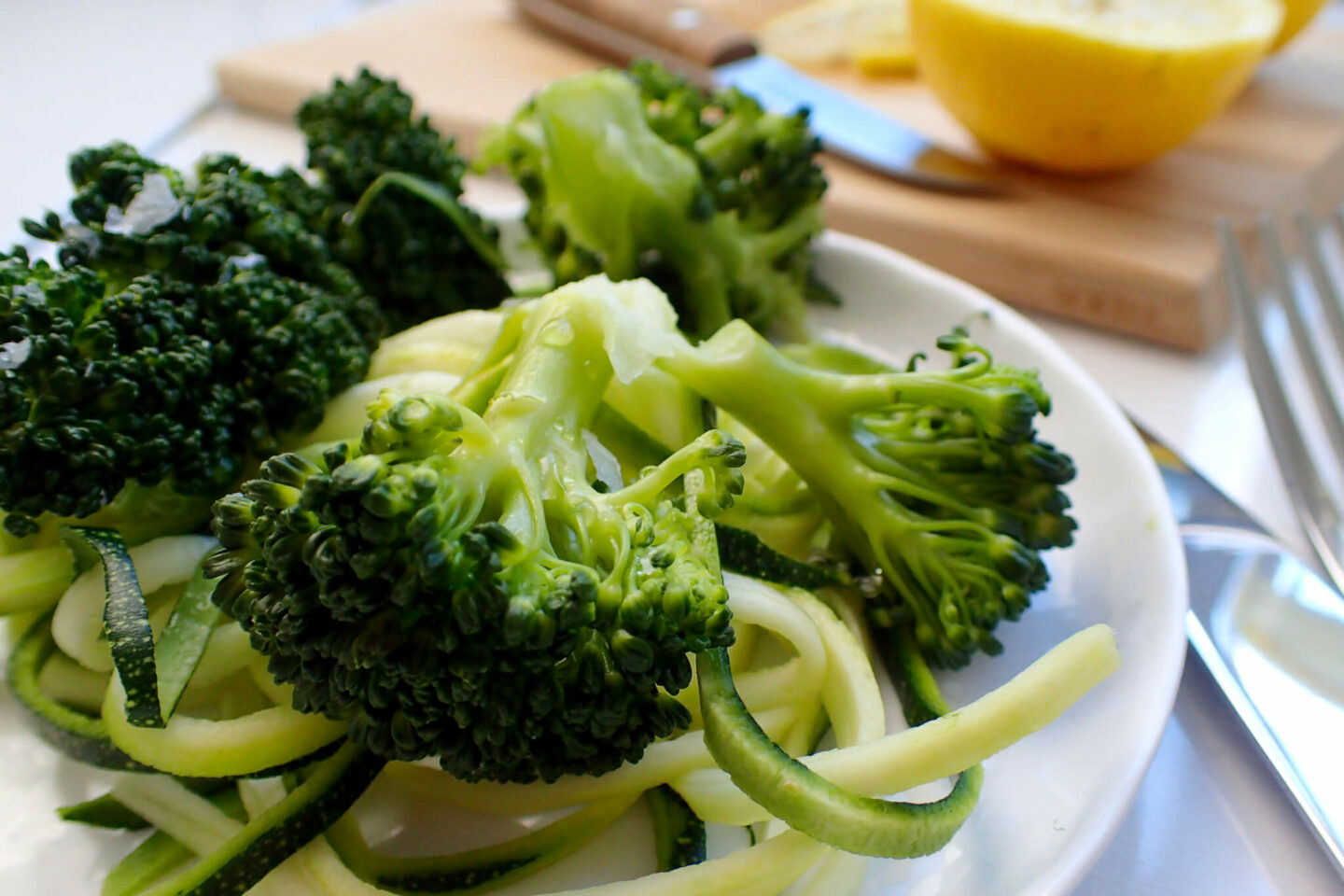 Här är 5 enkla steg till en alkalisk kost:
Go green – grönsaker, grönsaker och åter grönsaker är den absolut bästa vägen till ett bättre pH. Broccoli, sparris, vetegräs är några super basbildande grönsaker. Jag brukar sikta på att äta 60-80% basbildande och 20% icke basbildande.
Drick vatten – vatten, vatten bara vanligt vatten. Ja, vatten är ett av det viktigaste tillgångarna vi har på jorden. Att dricka 2-3 liter vatten om dagen är essentiellt för en god hälsa. Sedan skuller jag rekommendera alkaliskt vatten från en vattenrenare.
Olja in dig – Omega 3, 9, 7 och 6 är oljor du bör få i dig varje dag. Att mata kroppen med bra fetter är också livsviktigt för ett bra välående. Omega 6 är ofta något vi får i oss mycket utav, men de andra fettsyrorna kan vi ha brist på. Investera i bra fettsyror!
Skippa icke basiska livsmedel – Äter du majoriteten basbildande- eller syrabildande kost? Titta över din kost och se över vad som faktiskt är bra för dig att äta. Ger maten dig energi och håller dig frisk eller tar den din energi. Icke basbildande kost kan tex vara läsk, kaffe, rött kött, fisk, ägg, vete, havre, råg och korn samt alla mjölkprodukter. Raffinerad mat som hel- och halvfabrikat och margarin. Undvik vitt mjöl, socker, smågodis och alkohol.
Sluta stressa. PUNKT! – Stress är livshotande för kroppen och extremt syrebildande. Det tror jag de flesta vet. Stress kan ibland kamoflera sig och inte synas eller kännas när du är uppe i den, utan du behöver stanna till och ge din kropp lite uppmärksamhet för att ibland känna av den. Stanna upp lite varje dag och ge din kropp kärlek!
Med dessa fem enkla steg kommer du klara dig genom vår mörkaste tid full med energi och frisk som en nötkärna!
---
Autumn is here and the darkness is slowly creeping upon us. Autumn can be a period for many where the energy varies and you often get sick, but you can prevent this.
I myself am not created for either autumn or wintertime. I love the sun and summer. During the dark periods of the year, I tend to be extra careful with what I eat, that I sleep properly, and take supplements to support my body.
You can easily improve and enhance your energy through proper nutrition – an alkaline diet. An alkaline approach to health is about eating and drinking the things that are an alkaline-forming effect rather than the acid-forming effect on the body.
I feel that many often misunderstand the concept of eating alkaline and believe that it is based on changing the pH value in the body. When in fact it is about supporting the body and give it the tools it needs to maintain a good pH.
By fueling your body with alkaline food and drinks as well as providing the right nutrients it needs to flourish, we in return will feel strong, healthy, and fabulous.
Here are 5 unbeatable steps to an alkaline pH:
Go green – vegetables, vegetables, and vegetables are the absolute best way to a better pH. Broccoli, asparagus, wheatgrass are some super alkaline vegetables. I usually aim to eat 80% alkaline-forming foods and 20% acidic foods.
Drink water – Water, water, just plain water. Yes, water is one of the most important assets we have on earth. To drink 2-3 liters of water a day is essential for good health. I recommend alkaline water from a Chanson machine or via a pH9 bottle.
Get oiled – Omega 3, 9, 7, and 6 oils, are oils you should eat every day. Feeding your body with good fats is also vital for good health. Omega 6 is often something we consume thru all foods, but the other fatty acids can be a shortage of. Invest in good fatty acids supplement!
Cut out excessive acid – Do you eat the majority of alkaline foods or acid-forming foods? Look over your diet and review what is actually good for you to eat. Does the food you eat give you energy and keep you healthy or does it take your energy? Non-alkaline-forming diet can be for example soft drinks, coffee, red meat, fish, eggs, wheat, oats, rye and barley, and all dairy products. Refined foods like processed foods and margarine. Avoid white flour, sugar, sweets, and alcohol.
Stop stressing – Stress is life-threatening to the body and extremely acid-forming. I think most people know this, but still, stress way too much. Be aware and give your body some love every day!
With these five simple steps, you will find your way through the darkest time full of energy and fit as a fiddle!
Enjoy your Sunday. Big hug!