Cafe Pom & flora är ett ställe som funnits länge på söder, men det har också en lokal på Odengatan. Dom är mest kända för att servera frukost hela veckan och det gör dem väldigt bra. Deras mat är kreativ, nytänkande och full av olika smaker.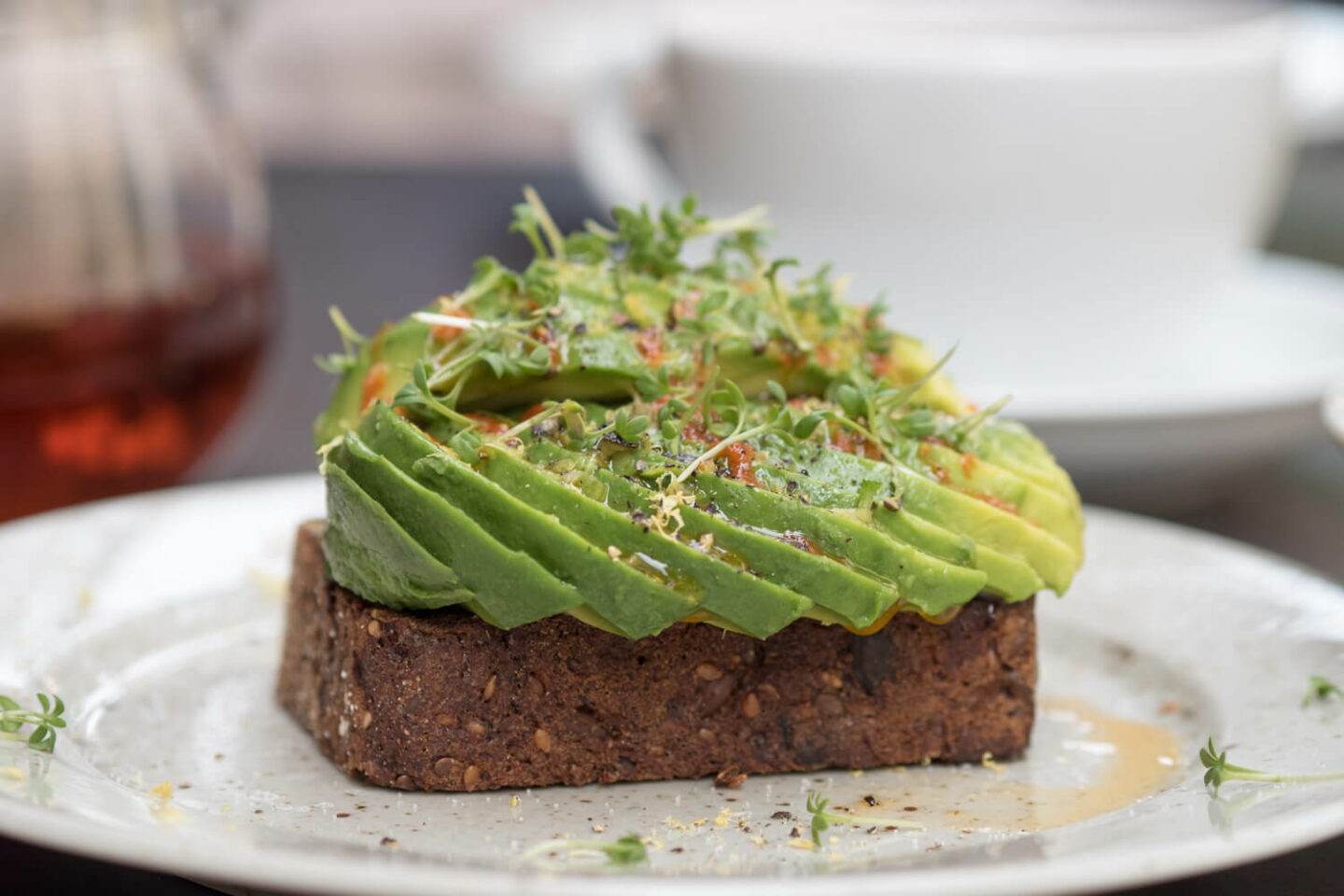 Cafe Pom & flora serverar hälsosam och fräsch mat, med en fantastiskt frukost. Dock hade jag hört väldigt mycket lov ord kring deras lunch sallad, som jag personligen inte riktigt kände att den levde upp till ryktet. Det jag istället varmt kan rekommendera är deras hälsosamma frukostar, som även kan fås veganska, gluten- och mjölkfria. Personalen var super hjälpsam när det gäller just ändring av menyn för att passa min känsliga mage. Det var ett stort plus!
På menyn serverar det många hälsosamma rätter och jag gillar att dessa hälsoställen förökar sig för det är precis det vi behöver. Bra mat med bra alternativ.
Dock är det mycket folk under just lunchen i lokalen på Odengatan och kan vara ganska bullrig, vilket för mig med känsliga öron var lite jobbigt. Kort och gott smakade maten bra, personalen var trevlig och ett plus att det fanns många gluten och mjölkfria val.
Pom & flora får 3/5 och det är för att ljudet var en aningen för högt för mig och det var en del väntetid för att få bord.
---
Last week I ate lunch at Pom & Flora Odengatan in Stockholm together with my friend Nathalie and her son Leo. Pom & Flora is a cafe that has long existed in the south part of Sthlm, but it has now opened a new location on Odengatan. It is perfect for me since it is located around the corner from my gym Be.Core. So of course I had to try it and I did last week.
Pom & Flora serves healthy and fresh food, with a fantastic breakfast. However, I have heard a lot ofgreat stuff about their lunch salad, which I personally do not really feel is living up to its rep. Do not misunderstand me the food was delicious, healthy and fresh, but there was nothing extraordinary in addition to a good salad elsewhere. I can instead warmly recommend their healthy breakfasts, which can also be made vegan, gluten and dairy free. The staff was super helpful when it comes to changing the menu to suit my sensitive stomach. That was a big plus!
The menu offers many healthy dishes and I am happy that these healthy places proliferate because that's exactly what we need. Good food with good gluten & dairy free options.
Nathalie ordered a fresh salad with feta cheese and I choose a combo salad & soup with gluten-free bread. Me & Nathalie had a cozy time with her son & the cafe was very child-friendly with great space for trailers & highchairs. However, it is very busy during lunch. The room was pretty noisy so that you are aware of it.
In all the food tasted good, the staff were friendly & a plus that there were many gluten and dairy free choices. The rating is 3.5 / 5!
Have a nice lunch amazing you! Big hug from me.