Mango saffran smoothie – en av mina mest efterfrågade smoothies och min favorit just nu. Den är en ren mood booster och smak bomb. Enkel att göra och perfekt till frukosten. Är du taggad på receptet?
Mango saffran smoothie
– Kan innehålla affiliate länkar –
5/5 stjärnor får denna smoothien för den är god alla dagar i veckan. Smaken av saffran tillsammans med mango är en perfekt match.
Ingredienser
Extra: Jordnötskräm med cacao + skivad banan
Så här gör du:
Mixa alla ingredienser i en kraftfull mixer. Smaka av och adera eventuelt mera kryddor. Njut med topping eller bara som den är till frukost, dessert eller mellanmål.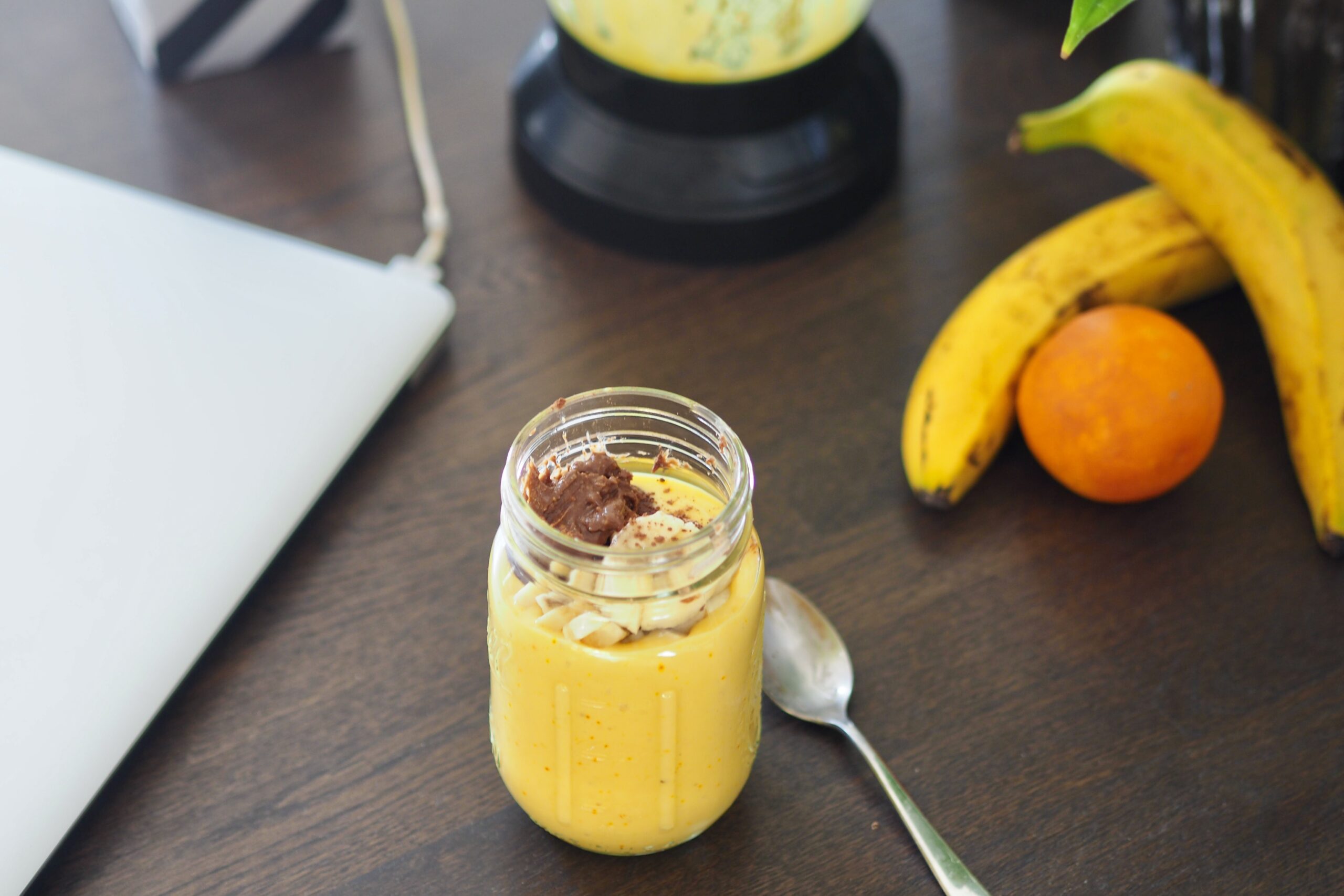 ---
English
One of my most requested smoothies and my favorite right now is the Mango saffron smoothie! It is a pure mood booster and taste bomb. Easy to make and perfect for breakfast. Are you phsyced to make it?
Ingredients
1 dl frozen mango
2 frozen bananas
1 krm saffron
0.5 dl yogurt, Planti
Cinnamon and cardamom
2 tablespoons pea milk, Sprout
Extra: Peanut cream with cocoa + sliced ​​banana
Directions:
Mix all ingredients in a powerful blender. Taste and add more spices if necessary. Enjoy with topping or just as it is for breakfast, dessert or snack