Glutenfria fluffiga pannkakor, vem gillar inte fluffiga pannkakor? Men har du ätit dem med hummus, koriander groddar, vegansk ost och salladslök?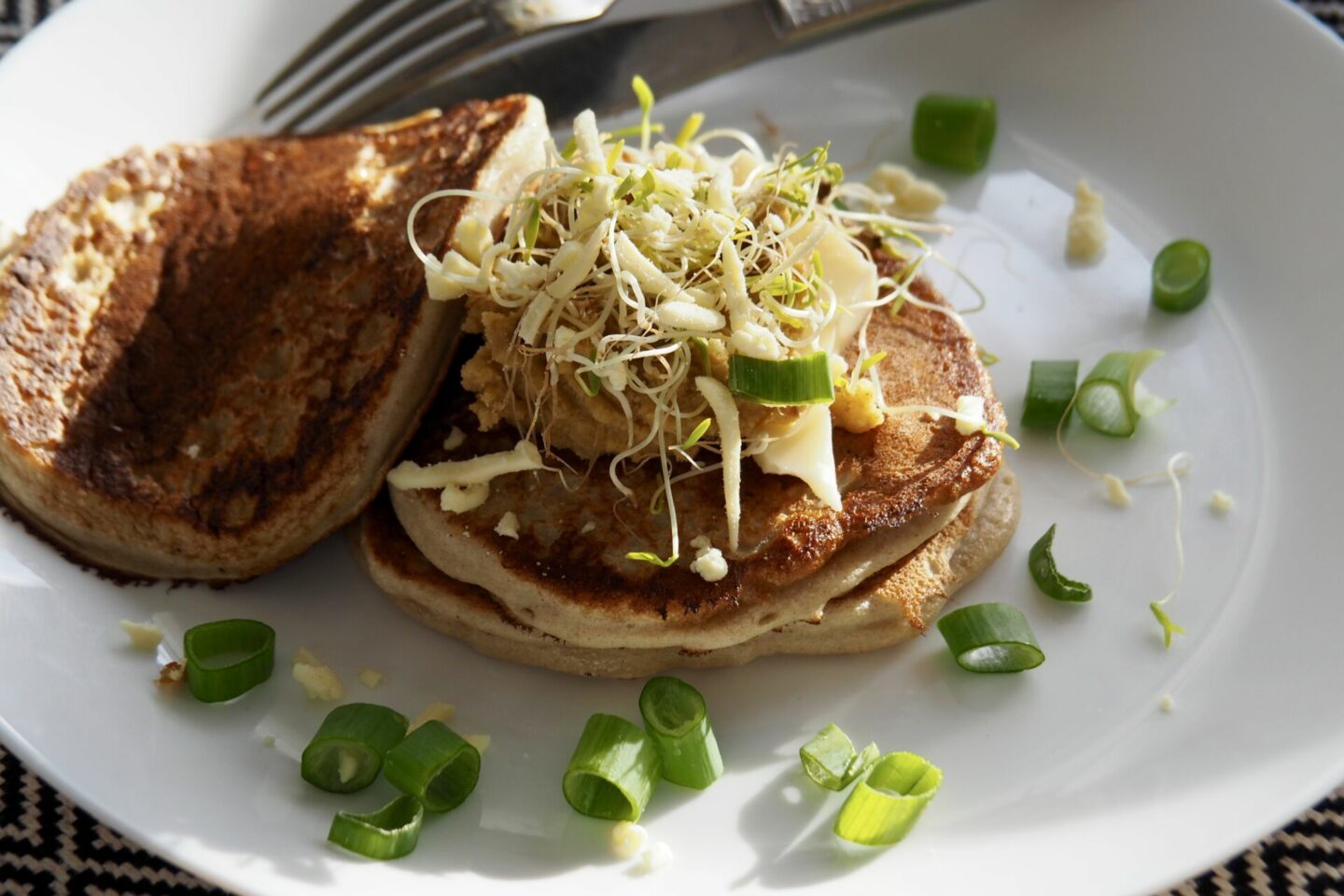 Jag har fått "cravings" för matiga rätter till frukost. Så, kombinationen med hummus och groddar var otroligt gott.
Du kan ju givetvis äta dessa fluffiga pannkakor mera traditionellt med banan, jordnötssmör, kokosgrädde och lönnsirap, men jag tyckte att det var roligt att göra en matigare brunch rätt.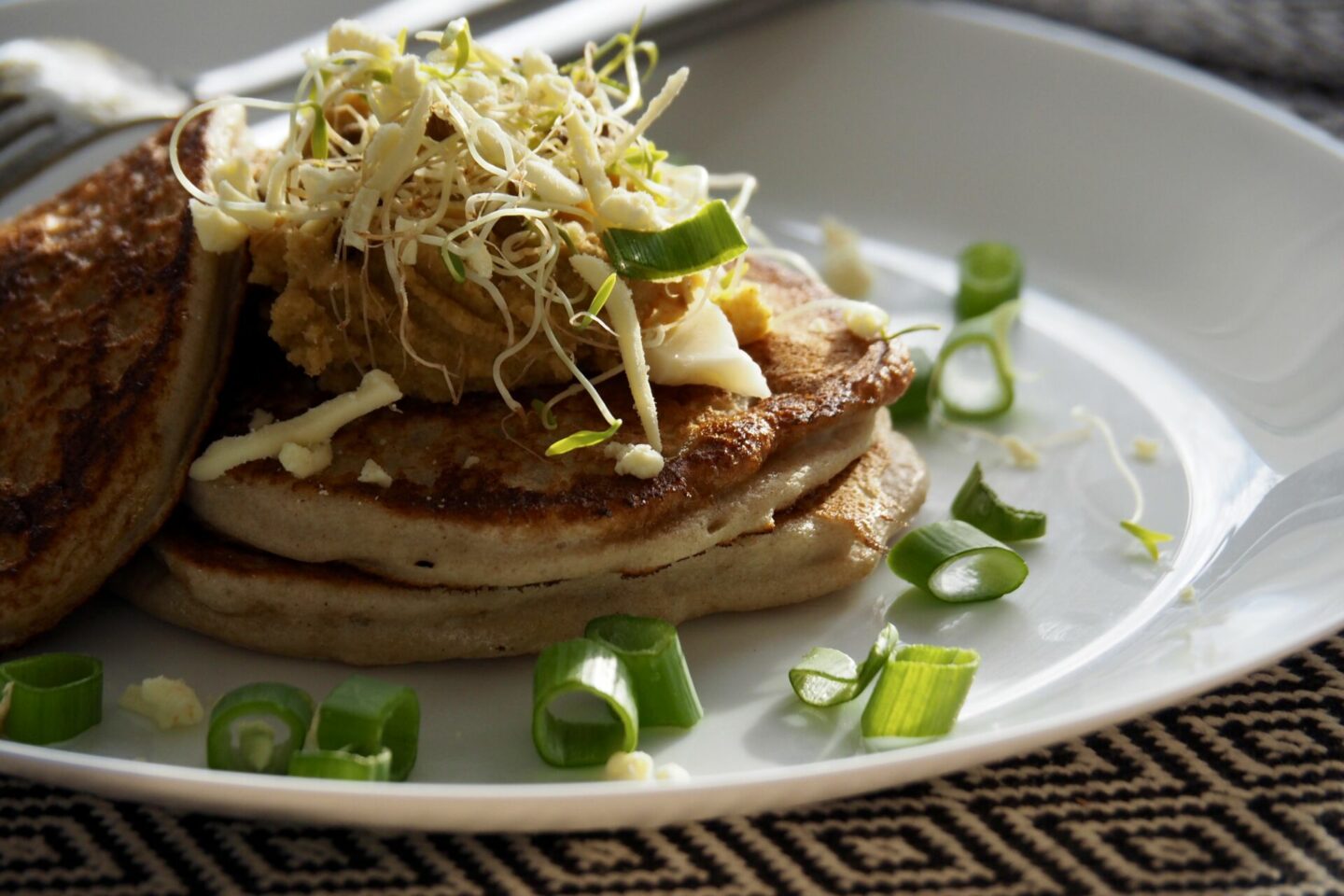 Detta recept får 5/5 pga av hur enkelt det var att göra och hur gått det blev.
Ingredienser / Ingredients
Instruktioner / Instructions
Mixa ihop alla torra ingredienser / blend all dry ingredients
Blanda i alla blötta ingredienser / mix in all wet ingredients
Låt smeten stå i några minuter / Let the pancake mix stand for a couple of minutes
Blanda därefter väl och addera eventuellt mera vätska ifall det behövs / Mix well and add more milk if needed
Stek dina pannkakor i den storleken du önskar. Det är när du vänder dem som de växer och blir fluffiga. / Now you can fry your pancakes and when you turn them around the will grow
Dekorera med färska bär, kokosgrädde, lönnsirap / Use toppings like berries, coconut cream and maple syrup
Enjoy!