Ja då var Green beauty day och Organics beauty awards 2019 slut för I år. Det är även sista året för mig att få vara med i Juryn av Organic beauty awards, vilket är lite trist men men så är spelreglerna. Vem vet jag kanske kommer få vara med i annat syfte.. who knows!
I år så var jag med på plats hela dagen och avslutade på topp med en middag för alla utställarna, jurymedlemarna och arrangörerna på Munchenbryggeriet.. Vi hade fantastisk roligt och dansade som bara den. Följer ni mig på instastories så har ni inte missat vad jag pratar om. Min vän Ivan var "on fire" han dansade och hade show hela kvällen. Det var länge sedan jag skrattade så mycket.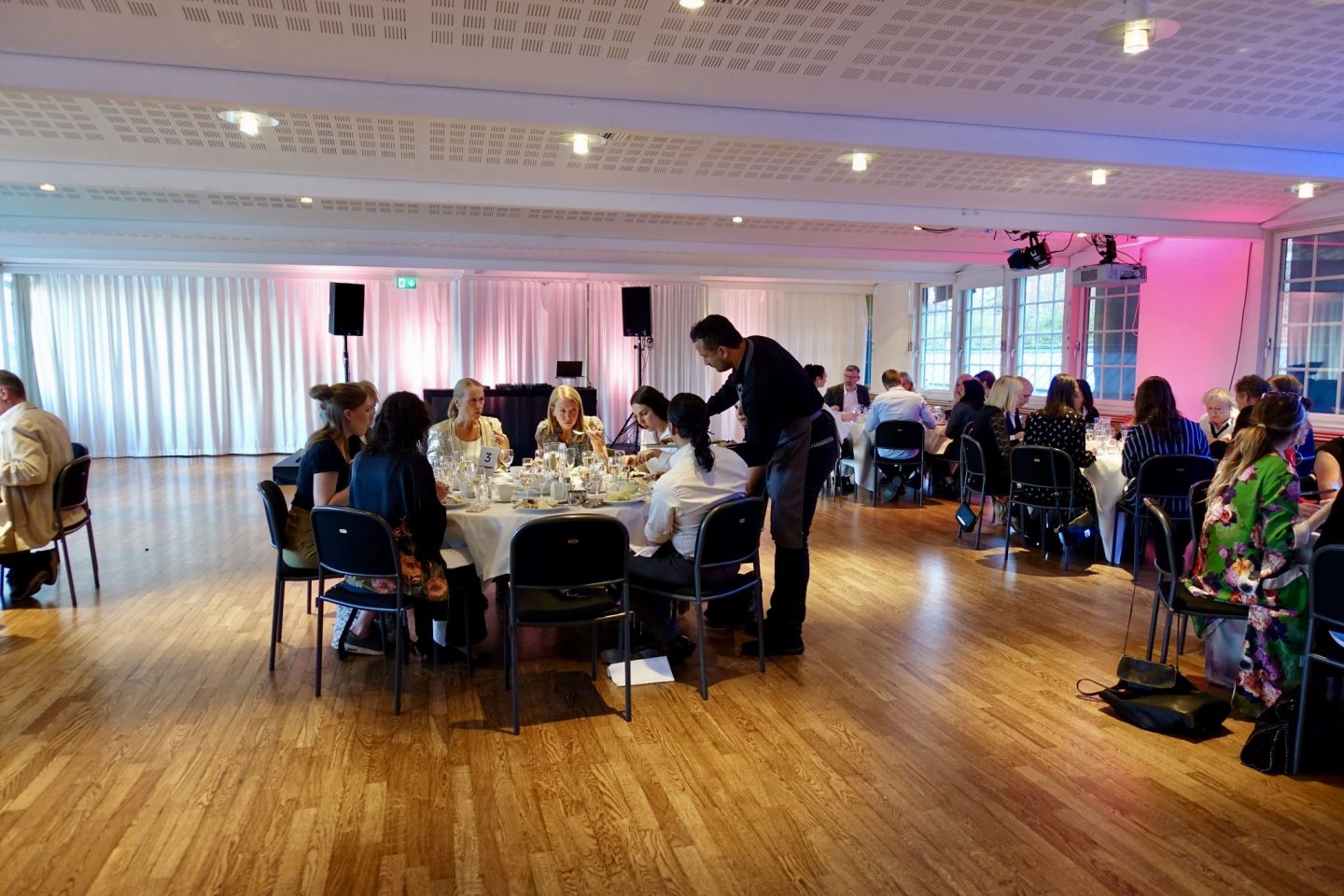 Har du helt missat vad både Green beauty day och Organic beauty awards är så tyckter jag att du ska kika in på min gamla plattform Naturligtsnygg.se och läsa. För nästa år vill du inte missa. Du hittar länken längst upp i inlägget.
Denna mässa är oehört viktigt för branschen, då den fokuserar på hållbar och ekologisk hudvård framför allt.
På mässan har du chansen att träffa alla de bästa "rena" märkena. Du får klämma och känna på alla produkter samt även lyssna till en rad duktiga föreläsare inom området. Inspirationen och kunskapen är hög.

Jag ser redan fram emot nästa år. Ha en fin start på veckan love Maya
---
Okej, Green beauty day and Organics beauty awards 2019 is over for this year. It is also the last year for me to be a part of the jury of Organic beauty awards, which is a bit sad but this is the rules of the game. Who knows I might be involved in another way later on…who knows!
This year I was on site all day and finished on top with a dinner for all exhibitors, jury members and organizers at the Munchen brewery… We had great fun and danced like there were no tomorrow. If you follow me on instastories then you haven't missed what I'm talking about. My friend Ivan was "on fire" he danced and had a show all evening. It was a long time since I laughed so much.
If you have completely missed what both Green beauty day and Organic beauty awards are, I think you should check it up on my old platform Naturligtsnygg.se and read all about it. Because next year you don't want to miss it. You will find the link above.
This fair is extremely important for the industry, as it focuses on sustainable and organic skin care, above all.
At the fair, you have the chance to meet all the best "clean" brands. You get to feel all the products and also listen to a number of talented lecturers about relatable subjects. The inspiration and knowledge is high.
I am looking forward to next year already.
Have a great start to the week and see you soon. Love Maya