Jag är nervös! Snart är det dags att börja guida yoga på riktigt och det är väl ingen ide att skjut på det så jag har börjat skriva guidningsmanus. Lika bra att kasta sig rakt ut!
Snart har halva yogautbildningen gått och tiden går så fort. Hinner knappt njuta innan varje yogahelg är över. Jag älskar utbildningen, allt jag lär mig och alla jag går med. Vi är hela 28 personer och på riktigt är alla underbara. Nedan på bilderna ser du några av mina yogivänner.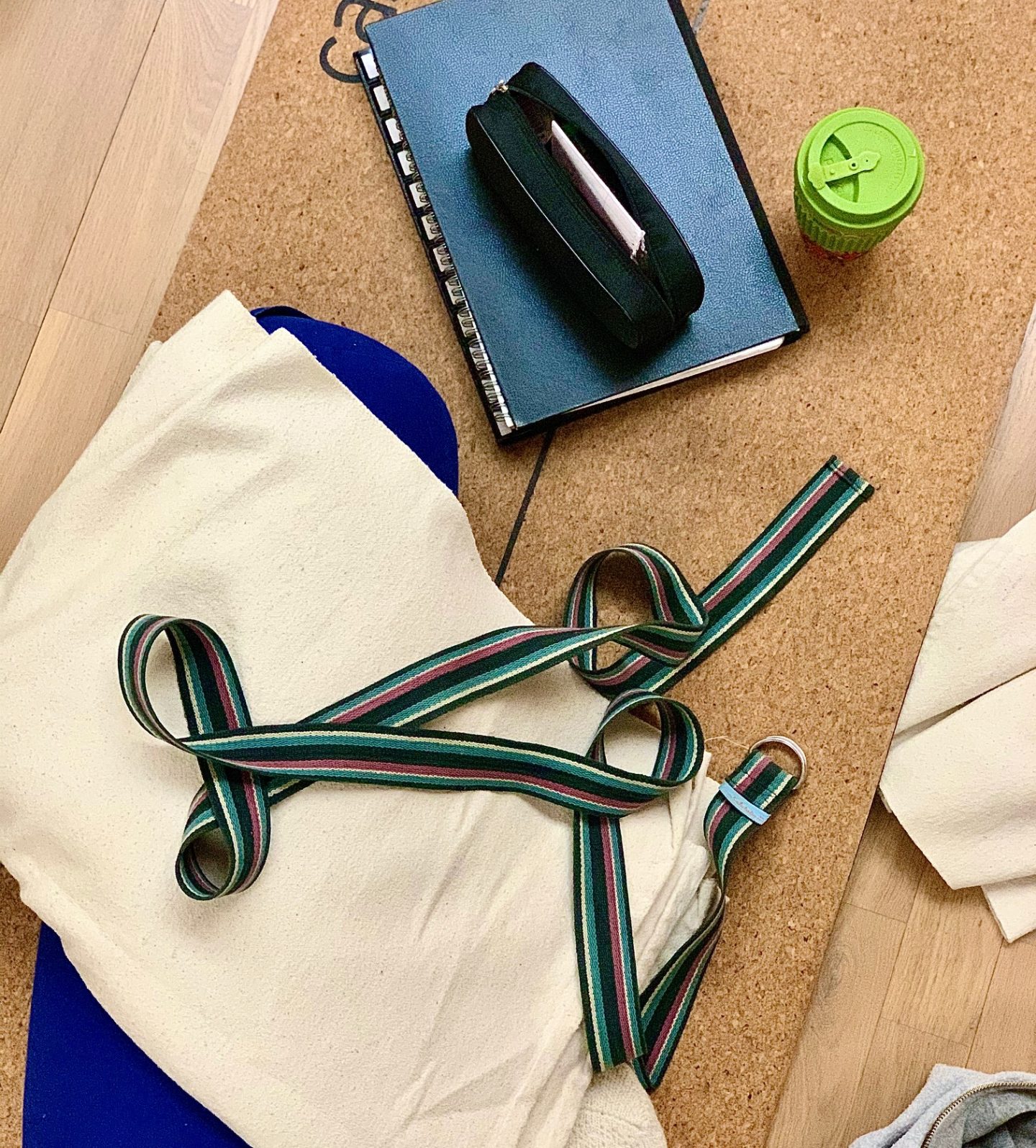 Hatha och praktikhelgen har varit och det är nu jag börjar förstå vad det betyder att guida yoga. Jag börjar fatta allt som jag ska tänka på och allt jag behöver lära mig för att kunna skriva. Wow alltså, jag får faktiskt erkänna att jag är nervös.
Här kommer en liten summering på vad vi har gjort under våra två senaste helger (Hatha och praktikhelgen). Alla helger ser ungefär likadan ut i upplägg, men informationen ser olika ut så klart. Helgerna börjar alltid med Pranayama för att sedan ha praktik och därefter föreläsningar.
Hatha helgen handlade om grunderna i Hatha. Vi fick svara på frågor som tex vad är Hatha pradipika?, vi pratade bl.a. om kryias, som är olika reningstekniker samt fick inför den helgen börja skriva vårt första guidningsmanus.
Praktikhelgen såg ungefär likadan ut fast med 100% fokus på yogapraktiken och guidningen. Hela helgen pratade vi om hur man lägger upp en klass, vad man ska tänka på vid assistering samt hur man kan hantera olika situationer som uppstår. Det var då min polett föll ner gällande vad det faktiskt innebär att guida en klass och nu är det snart dags att börja öva. Ja som sagt… jag är nervös!
Nästkommande helg är i december och handlar då om filosofi. Otroligt spännande och jag ser så fram emot den redan nu. Stor kram Maya
Relaterade inlägg om min yogaresa – Namaste
– Pånyttfödd efter min yogabubbla
– Yogayama teacher training nu har vi satt igång
---
I'm nervous! It's time to start guiding yoga for real. After our Hatha and asana weekend, which have been now, I have started writing my own class.
Soon half of the yoga training has passed and time is running so fast. I hardly have time to enjoy everything before the yoga weekend is over. I love the education, everything I learn and everyone that is taking the teacher training. We are a total of 28 people and really everyone is wonderful. Above you can see some of the pictures of my yoga friends.
Hatha and the asana weekend have passed and it is now that I begin to understand what it means to guide yoga. I start to grasp everything that I need to learn to guide. Wow, I actually admit I am a bit nervous.
Here is a sum-up of what we have been doing during our last two weekends (Hatha and asana) All weekends look roughly the same in layout, but the information we receive looks different, obviously. Our weekends always start with Pranayama, practice and then lectures.
The Hatha weekend was about the basics of Hatha. We had to answer questions such as what is Hatha pradipika, we talked about Kryias, which are different purification techniques and got to write our first-class guidance script.
The asana weekend looked about the same, but with 100% focus on yoga practice and guidance. All weekend we talked about how to set up a class, what to think about when assisting and how to handle different situations that can arise. That's when I understood what it actually means to guide a class and now it's soon time to start practicing on my own. I'm nervous!
Next weekend is in December and it's about philosophy. Incredibly exciting and I am so looking forward to it already. Big hug Maya